Will Compton Trolled by Titans Social Media Team
Published 12/26/2020, 5:13 AM EST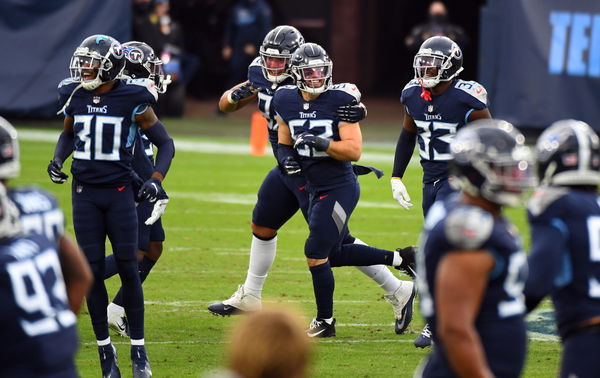 ---
---
Will Compton is experiencing his first year with the Tennessee Titans. After bouncing around from team to team, Compton signed with the Tennessee Titans for a second stint in the off-season.
ADVERTISEMENT
Article continues below this ad
However, he was released by the team but was then subsequently re-signed to be part of the practice team. Eventually, he was promoted to the first team.
But being part of the first team comes with its own consequences, as Compton learned today. Will Compton recently got a new haircut, and it is safe to say that the internet is not a fan.
ADVERTISEMENT
Article continues below this ad
In fact, the Tennessee Titans' social media team trolled him by sharing their medical report. In that report, he was listed as doubtful for the next game due to his 'bad haircut'.
Compton had to take an unfortunate L on social media with this one. It is bad enough being in the public eye and being roasted for every decision you make. But when your own team takes shots at you on social media, that can be a difficult thing to come back from.
Will Compton mercilessly trolled
However, knowing Compton and his teammates, he will surely take this shot in jest, the way that it was intended. Players in the NFL often joke around with each other and their teammates. So this should be a good reason to share a laugh in the locker room.
ADVERTISEMENT
Article continues below this ad
Compton will hope that this camaraderie will allow him to create a more permanent home with the Tennessee Titans.
ADVERTISEMENT
Article continues below this ad
After 4 successive years at Washington, he left to join the Tennessee Titans for his first stint with them. He had an unremarkable year with the Titans and then eventually left the next year to join New Orleans Saints and then the Oakland Raiders.
Compton returned to the Tennessee Titans earlier this year. And so far he seems like he has been a decent fit for the team. But it remains to be seen how his minutes go as the Titans enter the Playoffs this year.