Will NFC North Underdogs Detroit Lions Be This Year's Surprise Package?
Published 09/03/2020, 6:32 AM EDT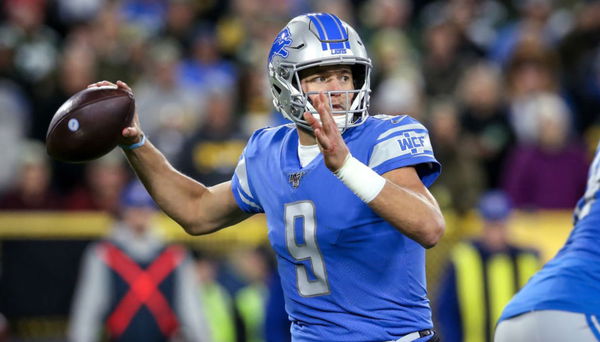 ---
---
Detroit Lions finished their 2019 season on a sour note. They came in last in the NFC North Division. A major part of that was down to a season-ending injury to star quarterback Matthew Stafford. The experienced shot-caller suffered a nasty injury in Week 9 which ended his season.
ADVERTISEMENT
Article continues below this ad
The finished the season with a 3-12-1 season. Heading into the third season under head coach Matt Patricia, the Lions are once again tipped for an average year. But the odds are against them once again.
But certain NFL analysts opine that they could be potential challengers for a playoff spot. Could Staffords return from injury prove to be the catalyst the Lions need to reach post-season in 2020?
ADVERTISEMENT
Article continues below this ad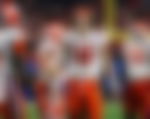 Detroit Lions' star quarterback Matthew Stafford takes the center stage in 2020
As has been the trend in the last couple of years, the Lions start the 2020 season as underdogs. Minnesota Vikings and Green Bay Packers start the season as favorites to make the playoffs from the NFC North Division. But Stafford could transform Detroit Lions into strong contenders over the course of the coming months. Wide receiver Kenny Golladay is also one of the top performers on the Lions roster. He made the Pro Bowl team in 2019 and is reportedly in contract extension talks with his team.
Here's what Stafford told Sports Illustrated in a recent interview regarding the 2020 season and the coronavirus pandemic.
"The amount of protocol that's in there for us to go through daily, just to get in here, is pretty impressive. Makes you feel good when you're a player. You come in here, you feel really safe. Everybody here is taking as much precaution as they possibly can, taking it extremely serious."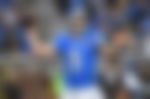 "I know, as players, we really appreciate it. You know, this is not lost on us — the amount of dollars and effort that went into making the building and facility look and operate the way that it does right now. I want to play football and I want to be out here. I have a supporting wife and family that know I love doing what I do and know it's important to me. So, they were right on board with me," Stafford told Sports Illustrated.
Matthew Stafford eyeing NFL MVP award in 2020, says former NFL man
ADVERTISEMENT
Article continues below this ad
In the above conversation involving Good Morning Football's Pete Schrager and Nate Burleson, Stafford sent a stern message to his opponents in the NFC North Division. He texted Nate saying he'll be challenging for the MVP award this year.
"Heck, get rid of the 'darkhorse. Maybe he's just an MVP candidate. If the Lions are a team that is competing, don't be shocked if Matthew Stafford is that guy we're talking about come January as having the biggest season, and maybe the biggest comeback we've seen in recent years," Schrager further said.
The Lions start their 2020 campaign with a clash against Chicago Bears on September 13, 2020. However, fans will not be allowed in the stadium for the first two games of the season. Can Stafford start this new season on a positive note when the season starts in 10 days?
ADVERTISEMENT
Article continues below this ad