"Wouldn't Be My Pick": Odell Beckham Jr. Warned Against Joining Dallas Cowboys by an NFL Legend and Former Cowboy Himself
Published 11/26/2022, 2:30 PM EST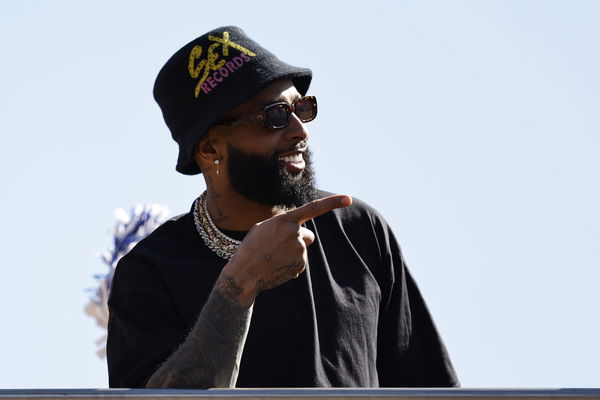 The return of Odell Beckham Jr. is generating a lot of headlines these days. Following a failure to extend his contract with the Los Angeles Rams, the reigning Super Bowl champ is on the radar for many teams. The Dallas Cowboys are now emerging as the most likely destination for the highly rated free agent. One of the team's most outspoken haters, Stephen A. Smith, has told OBJ to make the move. So he does not miss any more time in the NFL. However, an NFL legend and former Dallas Cowboys himself has advised the WR against it.
Stephen A. Smith, with a heavy heart, has told OBJ to join the Cowboys if that's what he wants. Former Cowboy Terrell Owens has another opinion. On the one hand, the suggestion from Smith came to the WR to not miss any more game time than he already has. Even though Owens agrees with the first part of the take, the retired WR commented on an Instagram post saying, "Respectfully, I agree with this take. Cowboys wouldn't be my pick for him, though."
ADVERTISEMENT
Article continues below this ad
 

View this post on Instagram

 
This might come as a surprise for many Cowboys fans, as Owens himself once dawned the white and blue of Dallas as well. The former WR played for America's Team from 2006 to 2008, following his move from divisional rivals, the Philadelphia eagles. In the three seasons he spent with the Cowboys, he earned 1 pro bowl selection and made the First-Team All-Pro in the same year. Even making two trips to the postseason in his first two seasons with them. However, they were both unsuccessful in the end.
ADVERTISEMENT
Article continues below this ad
Is Odell Beckham Jr. running the Cowboys' route?
After winning the Super Bowl with the Rams last season, speculations were settling on the WR in LA only. Yet the talks fell through after an exceptionally low offer from the team. It really hurt the 30-year-old. Since then, OBJ has become one of the most talked about free agents in the league.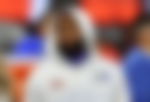 ADVERTISEMENT
Article continues below this ad
While the player is yet to make a complete return from his ACL injury, teams are already keeping an eye on him. Big names like the Bills and Cowboys are involved as well as the former home of the WR, the Giants. But what puts the team from Dallas ahead of other suiters right now is the public flirtation between the current squad and OBJ. Even owner Jerry Jones has expressed his interest in bringing the star to the AT&T Stadium.
Watch this story: Jerry Jones announces a date with Odell Beckham Jr.