'Wouldn't Mean Anything to You': Bill Belichick Has Another Hilarious Response to Question About New Year's Resolution
Published 01/01/2022, 5:42 AM EST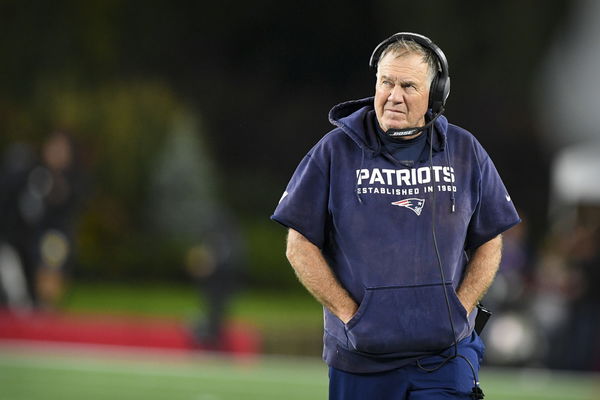 ---
---
New England Patriots head coach Bill Belichick is known for his aggressive nature. Be it his on-field conduct or his interaction with the reporters the veteran, has a no-nonsense approach. Once again, this attitude of his came to the spotlight when a reporter asked him about his New Year's resolution post a resounding defeat to the Bills.
ADVERTISEMENT
Article continues below this ad
Patriots' HC gets annoyed at a female reporter for asking about New Year's resolution
ADVERTISEMENT
Article continues below this ad
Last Sunday, Juliet Pennigton of the Boston Globe asked Bill Belichick about his New Year Resolution. "Hi, football aside, sorry," the reporter said. "But I'm doing a story about New Year's resolutions, and I was wondering if you had any you wanted to share with your fans and our readers."
Bill Belichick, as we all know, is a hothead. Keeping his past in mind and the fact that this question was asked after a loss to the Bills, the coach was visibly uncomfortable. "Yeah, no. Not right now," Belichick said. "Maybe next week," informed the Patriots HC.
Bill Belichick reveals his New Year Resolution in his typical style
Journalism teaches resilience to find an answer when faced with obstacles. Even if the answer may be finding Bill Belichick's New Year Resolution, the eagerness to find and record the answer is what defines journalism. After facing a roadblock last time, Juliet Pennigton asked the HC yet again, and this time, she got answered.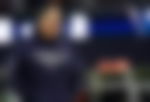 "They would all be personal so they probably wouldn't mean anything to you anyway," replied Belichick when quipped again yesterday. While it is not the answer Pennington expected, it is the most Belichick response one could ever imagine. Never change, sir. Never change!
ADVERTISEMENT
Article continues below this ad
ADVERTISEMENT
Article continues below this ad
The New England Patriots next face the Jacksonville Jaguars tomorrow in a must decisive clash. Two wins in their last two games would help them clinch the AFC West. Do you think they can do it? Share your predictions in the comments below!