'Wouldn't Rule That Out': Aaron Rodgers Provides Update on Green Bay Packers Future
Published 12/30/2021, 12:29 PM EST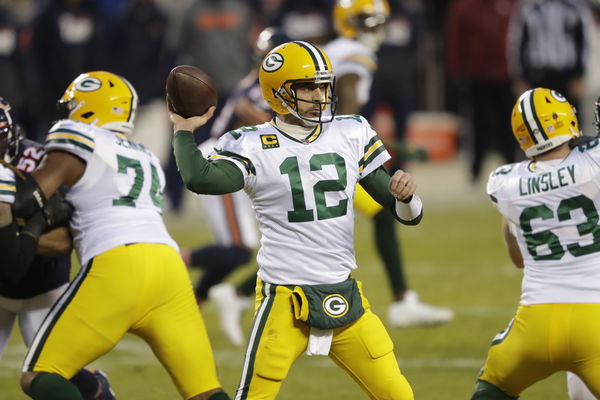 ---
---
The Aaron Rodgers-Green Bay Packers Future Drama has just gone and made several reporters skip a heartbeat. During the Packers Media Day on Wednesday, Rodgers once again added fuel to questions regarding his football career future plans. He once again in classic Rodgers's fashion provided hazy details to keep the rumor mill running.
ADVERTISEMENT
Article continues below this ad
He was quoted saying, "I wouldn't rule that out. I think that I'm just enjoying this season for this season. I think that playing next year will definitely be in the thought process. One of the things, wanting to not be a bum on the way out and still be able to play, I think, is important to me."
ADVERTISEMENT
Article continues below this ad
Not Bad For A 'Bum' Like Aaron Rodgers
The reigning league MVP certainly proves he is still the Man in Green Bay while posting another  MVP caliber season. Despite only a single season after winning the award, Rodgers seems as poised as ever to capture it once again. Notably, Rodgers hasn't accumulated a flashy passing total, while currently ranking 10th with 3,689 passing yards. Even more significantly, it is Rodgers's sublime touchdown-to-interception ratio at 33-4.
Entering the final 2 weeks of the regular season, none of the other great QBs like Brady and Mahomes come close to Rodgers. Despite nursing, a toe injury suffered while designated to the reserve/COVID-19 list, his consistency is unflappable.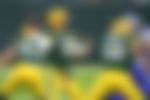 Packers Enjoying The Rodgers Advantage
The Green Bay Packers despite the preseason issues with Rodgers, now are dependent on him more than ever before. The voyage for their Super Bowl ambitions remains afloat till the time Aaron Rodgers is fending off potential competition.
ADVERTISEMENT
Article continues below this ad
The Number 1 seed advantage that the Packers possess due to Rodgers gives them a much-needed rest day before the Divisional Round. The aim for Green Bay and Rodgers will be a fairy tale ending with a Vince Lombardi Trophy in the trophy cabinet at the end of the day.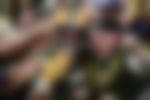 Rodgers was quoted saying, "There'll be a lot of things that I'll weigh in the offseason. Saying that doesn't mean, or any of the comments I've made, doesn't mean I'm thinking about elsewhere, I do want to clarify that. While speaking on the Patriots organization, Rodgers states, "The things that I've said about the team this year, about (general manager) Brian (Gutekunst) and I's relationship has been heartfelt and genuine and I do appreciate a lot of the things I've seen from the team that are directly related to conversations we had in the offseason, and that was meaningful to me."
ADVERTISEMENT
Article continues below this ad
Rodgers also adds saying, "I've enjoyed being a part of conversations that directly affect my job, which I talked about in the offseason. And Brian has taken a lead in that, and I do appreciate the way our relationship has grown."
Being a Packers player his entire career, Rodgers prides in calling Green Bay his home. Despite a lot of disagreements in the past, Rodgers appreciates the maturity in relations with the Packers organization.