WWE Superstar John Cena Believes He's Found Himself a Stalker in Tom Brady
Published 07/30/2021, 2:15 PM EDT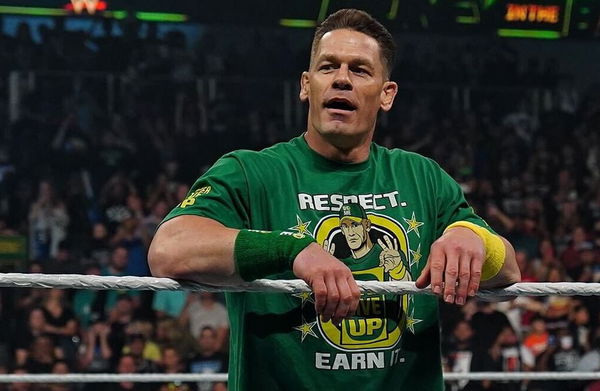 ---
---
The worlds of WWE and the NFL go hand-in-hand. Multiple WWE superstars have played in the NFL before making a switch to the professional wrestling circuit. And plenty of NFL stars have made cameos in the longest-running weekly episodic program in the U.S as well. 
ADVERTISEMENT
Article continues below this ad
And just like in the NFL the GOAT conversation is one that keeps cropping up in the WWE as well. While Tom Brady is one name that regularly features in the conversation of being the greatest NFL player of all time, WWE superstar John Cena has the same pleasure when it comes to the WWE.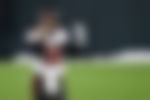 While both athletes have now been around for years, their influence over their respective sports is unparalleled. But apart from their greatness, the two athletes seem to have something else in common.
ADVERTISEMENT
Article continues below this ad
A weird bromance is brewing between John Cena & Tom Brady 
Appearing on the Rich Eisen Show, John Cena talked about his experience of playing football during his time in college. When asked whether there's a particular team he roots for in the NFL, the WWE superstar said he follows Tom Brady. Or rather, Tom Brady follows him.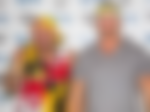 "I kind of follow Tom Brady because he's kind of following me. I'm from New England, he goes to New England and wins a bunch of championships. Then I moved to Tampa, it just so happens that he moves down to Tampa and now he's trying to get his own thing started over there," said Cena.
"So I follow him just because it's like we're both stalking each other. At least that's the story I tell myself," Cena jokingly added. 
ADVERTISEMENT
Article continues below this ad
Cena though said that he admires Tom Brady for what he's managed to achieve over the years. Pushing himself to the limit, Brady sure does live up to Cena's motto of 'Hustle, loyalty, respect.' 
"I just I really admire his dedication to winning and to just push himself to the max and creating a good team environment. And I think I can only speculate that he's bestowing that wisdom upon any team."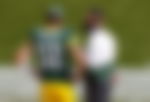 ADVERTISEMENT
Article continues below this ad
Referring to Tom Brady as an anomaly, the WWE superstar said it's these attributes that have probably helped him stick around in the league for over two decades. "Which is why he's so sustainable in a league with such a short lifespan. He really is a bit of an anomaly." 
Tom Brady and John Cena is definitely a bromance we didn't see coming. But hey, it's not one that we can't help but stan either.