"Y'all Ain't Going to No Super Bowl": Packers Legend Has Bitter Claims on Aaron Rodgers Induced Exodus to the Jets
Published 03/18/2023, 6:16 PM EDT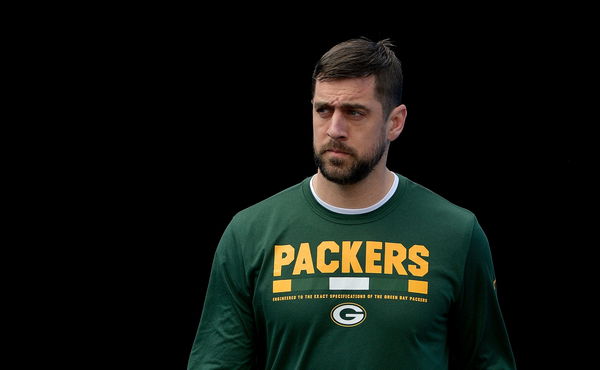 Since A-Rod announced his will to play for the Jets, folks in New York can not wait for the legendary QB to arrive and are trying all sorts of ways to entice him, like giving him an exotic dinner. However, multiple athletes and fans have also criticized his decision in their own ways. Now, the former Green Bay Packers legend made some bitter claims about Aaron Rodgers and his alleged move to New York Jets. He spoke candidly about his disappointment with Rodgers, saying he was shocked to hear that the star quarterback may retire or play for the Jets.
Packers Legend was, however, tough with his words. He went on to say that even if Rodgers did end up playing for the Jets, he doesn't believe they would have what it takes to compete for a Super Bowl.
Packers legend doubts Aaron Rodgers can lead Jets to Super Bowl
ADVERTISEMENT
Article continues below this ad
New York Jets have a chance of making it to the Super Bowl next season if they acquire Aaron Rodgers as their quarterback. However, LeRoy Butler doesn't believe that.
"Y'all was six and eleven I know y'all beat up y'all ain't going to no Super Bowl if it's two wins guys the toughest division is the AFC Joe burrow Patrick Mahomes Josh Allen these guys ain't going nowhere well just look at," Butler said.
Butler suggested that the Jets need to improve significantly before they can think about reaching the Super Bowl. He pointed out that the Jets had a poor record of 6-11 last season.
READ ALSO – LA Rams Reveal How Aaron Rodgers-Jets Deal Have Spoiled Their QB Plan
Despite having some good players, they won't be able to compete with tough AFC teams like the Cincinnati Bengals with Joe Burrow, the Kansas City Chiefs with Patrick Mahomes, or the Buffalo Bills with Josh Allen.
Butler: Rodgers' Legacy Will Be Fine Despite Recent Controversies
LeRoy expressed his disappointment with Aaron Rodgers' decision to potentially leave the Green Bay Packers, a team he has been a part of for a long time, just like Brett Favre, another legendary Packers player.
ADVERTISEMENT
Article continues below this ad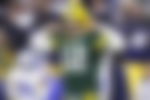 As for Rodgers' reputation, Butler believes that while some people may not like him for his recent actions, his legacy will ultimately be fine. However, Butler did note that Rodgers should have learned from Brett Favre's past mistakes and handled his retirement and a potential move to another team differently.
ADVERTISEMENT
Article continues below this ad
WATCH THIS STORY – "Aaron Rodgers puts wish list rumors to bed once and for all."
Overall, it's clear that Butler has strong opinions about Rodgers and the impact his potential move could have on both the Jets and the Packers' legacies. Let's see, how this situation will play out.