Yet Another Crazy Stat that Proves Tom Brady is the Playoff Goat
Published 01/08/2021, 5:30 AM EST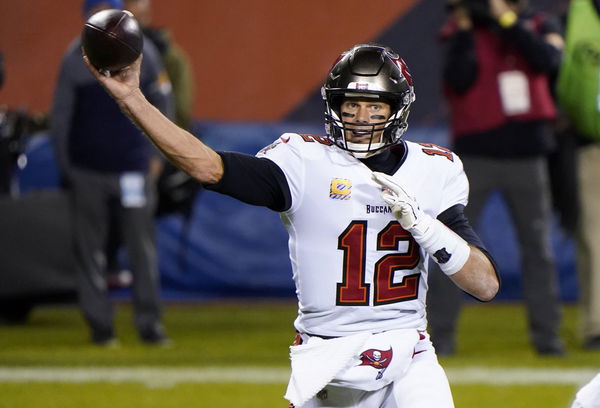 ---
---
Tom Brady is a modern-day legend of the game. While some might not agree with his overall status as the greatest player of all time, there's little that one can hold against Brady when it comes to his status as the playoff GOAT. 
ADVERTISEMENT
Article continues below this ad
Being the winningest NFL playoff athlete of all time with 30 wins, his closest active competitor is Steelers QB Ben Roethlisberger with 13.
As a matter of fact, since making his debut over 2 decades ago, Brady has played close to 2 and a half seasons worth of playoff games alone. 
ADVERTISEMENT
Article continues below this ad
New territory even for Tom Brady  
There's little Tom Brady hasn't experienced in his time in the NFL. But come Saturday, when Brady's Tampa Bay Buccaneers take on the Washington Football Team, it will be the first time in Brady's career that he'll be entering the postseason with a wildcard team.
This weekend will be a first: In his 21 NFL seasons, Buccaneers' QB Tom Brady never has gone to the postseason as a wild card.

— Adam Schefter (@AdamSchefter) January 7, 2021
With his Buccaneers side picking up the NFC's 5th seed to enter the Playoffs as a wildcard team, even Brady will get to experience something new. 
This stat, however, is a testament to one of the most dominant dynasties in NFL history. The New England Patriots with Bill Belichick at the helm at Tom Brady as first mate.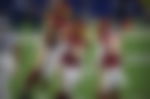 The untouchable Brady-Bill Belichick era
With 17 AFC East titles, 9 conference championships and 6 Super Bowls, the combination of Tom Brady and Bill Belichick played it all and won it all. 
Ever since being drafted as the 6th round#199 pick in the 2000 NFL Draft, Brady was on a mission to better than the rest. And that he has achieved with incredible consistency. The Patriots hold multiple NFL records thanks to the dynasty established by the two legends of the sport.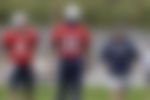 ADVERTISEMENT
Article continues below this ad
But while Brady seems to be flourishing with his new team, the same can't be said about the Patriots and Bill Belichick. Without Brady, the Patriots have failed to make their first postseason appearance since 2008. 
And even back in 2008, the Patriots had failed to qualify for the Playoffs due to Brady missing all but one game of the entire season due to a torn ACL and MCL.
Brady has reached a point in his career where almost every other game he starts seems to like a record-breaker. Now 43, the quarterback continues to prove that age is just a number for the GOAT.
ADVERTISEMENT
Article continues below this ad