'You Are Too Talented to Be a Healthy Scratch Every Week': Aaron Rodgers Reveals How His Words Motivated Young Packers WR to Put Extra Effort Into Training
Published 11/02/2022, 12:30 PM EDT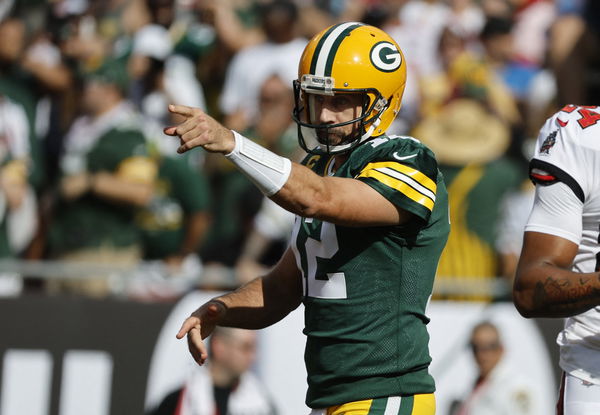 Green Bay Packers are currently having a terrible season so far, as they suffered their fourth straight loss against the Bills this Sunday. Despite their poor record this season, Packers' star quarterback Aaron Rodgers feels impressed by some of the young players on his team.
Recently, A-Rod appeared on the Pat McAfee show and talked about some of the young players, including the wide receiver, Samori Toure. Notably, the 24-year-old wide receiver recorded the first touchdown of his career against Buffalo last Sunday, as Rodgers showed some love for him afterward.
ADVERTISEMENT
Article continues below this ad
Aaron Rodgers opens up about young wide receiver Samori Toure
While talking to McAfee, Rodgers revealed that he had to use some strong words to motivate Toure early in the season. "I just said to him 'I think you are too talented to be a healthy scratch every week and I think it's possible for you, even probable, that you need to be suiting up and making plays by mid-season'. I don't think that was like, maybe some spark plug for him to get going and start practicing better. But he has been practicing really well, and I have been proud of the effort he has been showing during the week." The QB revealed. 
Then, Aaron Rodgers talked about congratulating him on his first touchdown. "That's a big moment for a kid. I was really proud of him, came down to the end zone, congratulate him. And I said 'hang on that ball kid, that will be a fun one to have in your office down the line to remember your first touchdown'. Really proud of him."
the 38-year-old veteran quarterback then praised another 22-year-old wide receiver Romeo Doubs, who also recorded a touchdown in the game against the Bills.
ADVERTISEMENT
Article continues below this ad
The Packers are on the verge of missing the playoffs
Notably, Rodgers is possibly nearing the end of his run with the Packers and it seems like they will miss the playoffs this season. This season, the Packers won only 3 games out of 8. Moreover, Rodgers is also having a mixed season so far. In 8 games so far, he threw 1800 yards for 13 touchdowns.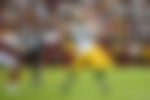 Currently, they are sitting in the second position in the NFC North Division with a 3-5 record. Meanwhile, the Cheese Heads would be hoping for a repeat of Rodgers' famous 'Run the table' moment from the 2016-17 season. During that season, Green Bay qualified for the playoffs despite having a 4-6 record in the beginning. Next Sunday, the Packers will play the Lions, which is certainly a must-win game for them.
ADVERTISEMENT
Article continues below this ad
Watch This Story: Fans go wild after Aaron Rodgers sports a Trump-like 'great again' t-shirt
Edited By: Gurjyot Singh Dadial