"You Better Have a Connection With That Guy": Lifelong Dallas Cowboys Fan Doubts The Dak-CeeDee Rapport
Published 05/28/2022, 5:20 AM EDT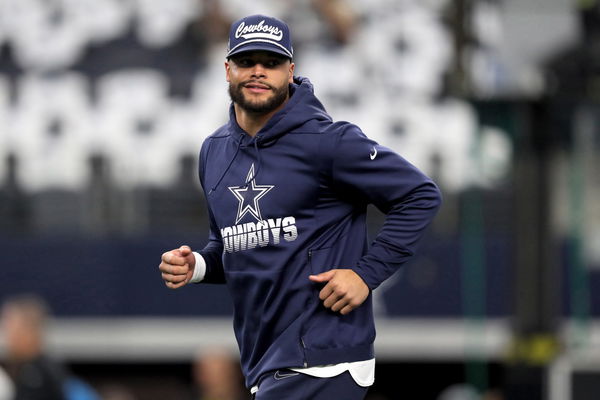 Dallas Cowboys quarterback Dak Prescott and his recent attempts to forge a stronger partnership with his wide receivers have gained attention. Among the attentive Cowboys is NFL analyst Skip Bayless, who seems to be holding some reservations about these reports. Bayless has been a self-proclaimed Cowboys fan and opens up on his analysis of Prescott trying to develop a synergy with WR CeeDee Lamb.
While talking to the media on Wednesday, Prescott shared how he asked for Lamb's locker to be shifted closer to his own. It is a welcome step from Prescott following the departure of former Cowboys wideout Amari Cooper and a conscious attempt to take Lamb under his wing. The Cowboys Nation seems to resonate with their QB's actions and Bayless chimes in with his evaluation of the move.
ADVERTISEMENT
Article continues below this ad
During a recent appearance on the UNDISPUTED show, Bayless states, "This potentially is a big great deal. Because it is quote-unquote somewhat of an admission of guilt. An admission that something is not right between Dak and CeeDee. We've talked many times about it,  for whatever reason, their connection, their rapport, their wavelength was never what Dak had with Amari… You better have a connection with that guy, if whatever their connection is next year is how far this team is going to go."
The Dallas Cowboys' chances rest upon the success of this partnership
Skip adds that while they put up impressive numbers last season, they need to continue to build upon the positives from 2021. The analysis seems relevant because Lamb and Prescott have enjoyed a fruitful partnership in the field. The partnership, while only playing in 20 games, has led Lamb to 102 catches for 1,423 receiving yards and 8 TDs.
ADVERTISEMENT
Article continues below this ad
While the concerns about their lack of harmony seem far-fetched, Prescott himself has been supportive of Lamb's potential. The Cowboys QB believes that Lamb has a high ceiling and potential that should excite every member of the Cowboys Nation.
He adds that Lamb has his seal of approval to take over the duties of being WR1 for the franchise.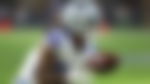 ADVERTISEMENT
Article continues below this ad
There appears to be no trouble in the Cowboys' paradise as they gear up for the upcoming NFL season. Prescott and Lamb will be looking to form the dynamic duo for the Cowboys' offense that starts and ends with their contributions.
Watch This Story: Kyler Murray Led Arizona Cardinals to Feature in 'Hard Knocks in Season' During NFL 2022 Regular Season
Edited By: Deepika Bhaduri