"You Can't Really Be Mad at the Players": How Grammy Winner Cardi B Supported Former NFL QB Colin Kaepernick Through the Years
Published 06/17/2022, 9:30 PM EDT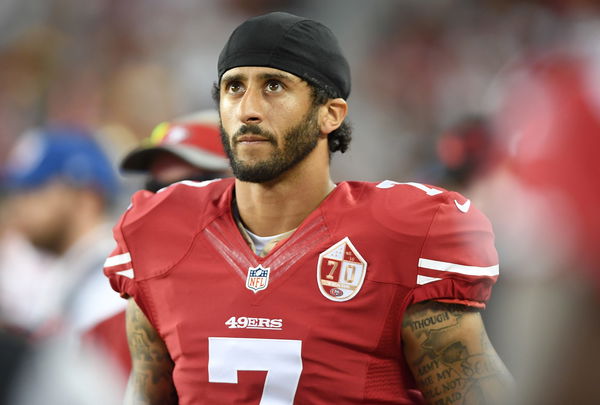 It doesn't matter if Colin Kaepernick was out of the NFL for nearly half a decade. His case in the NFL continues to get support. Kap may be without a team, but that hasn't broken his will to come back into the league. Moreover, he's got immense support from celebrity figures, and Cardi B is among them.
Throughout the 2022 offseason, Colin Kaepernick has tried his best to make a run for the NFL. The workout videos, athlete endorsements, and talks shift the case towards him. The Las Vegas Raiders gave him a chance to perform a workout, but the results are still up in the air.
ADVERTISEMENT
Article continues below this ad
Grammy Award Winner Cardi B spoke with Billboard after her song 'Bodak Yellow' reached No. 1 on the Hot 100 charts. She praised Colin Kaepernick for his stance before the games. The rap star also chastised the NFL and its team owners, stating that unless Colin comes back, they will only watch baseball instead of pro football.
She mentions, "If they really real about it, they will not play. They want to play. These people need their jobs too. Are you gonna pay them? You can't really be mad at the players. Be mad at these guys being team owners. Yeah, that's right, you gonna hire Colin now or we ain't gonna be watching football Sunday. we gonna be watching baseball whatever day baseball is on."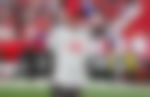 The Grammy-award-winning rap star and the former 49ers quarterback are good friends. Both also share a moment backstage at the Hot97 Summer Jam music festival this year.
Cardi B snubbed an enormous opportunity for Colin Kaepernick
ADVERTISEMENT
Article continues below this ad
Cardi B performing at the Super Bowl LII halftime show would've been a huge step forward in her meteoric rise. She could've come up just two years after her first number one hit. Sadly, the rapper reveals that she had turned down the offer because of the continuous Colin Kaepernick circumstance.
ADVERTISEMENT
Article continues below this ad
The rapper told The Associated Press how she had "mixed feelings" about declining to perform at Super Bowl 53 in Atlanta. She agreed it was a tough decision, as her hubby, rapper Offset, enjoys football. But she felt it necessary to hang next to Kaepernick since he took a stand for a cause. After refusal, Maroon 5 performed on stage with Big Boi of Outkast and rap artist Travis Scott during the Super Bowl LIII halftime spectacle that same year.
Watch This Story: "There Were Like A 1000 girls there": Gisele Bundchen Remembers Tough Initial Days Before She Married Tom Brady