You Can't Say That!': When Tom Brady Lost His Cool at Gisele Bundchen After Super Bowl XLVI Loss to New York Giants
Published 12/17/2021, 10:18 AM EST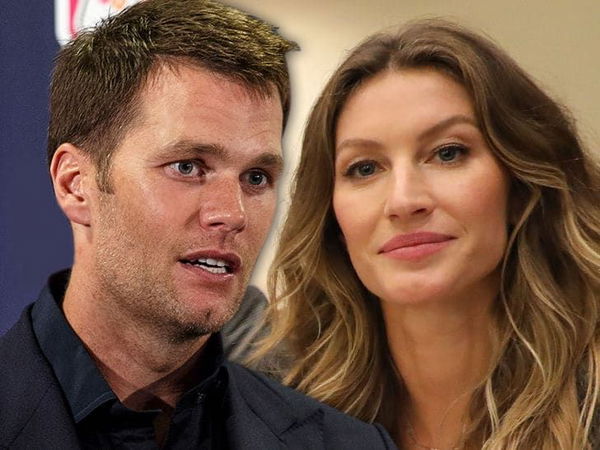 ---
---
Tom Brady and Gisele Bündchen in the latest episode of Man in the Arena reflected upon the time when New England Patriots lost the Super Bowl XLVI against the New York Giants in 2012. However, it was not just the loss but the statement made by Brady's wife that the media echoed.
ADVERTISEMENT
Article continues below this ad
In reaction to hecklers after the game, Bündchen was captured on tape vehemently supporting the quarterback. "My husband cannot f*cking throw the ball and catch the ball at the same time," the now-famous remark, which was then interpreted as a swipe at his teammates, and made headlines at the time.
ADVERTISEMENT
Article continues below this ad
When Gisele Bündchen made a controversial remark
During the game, Bündchen spoke about her concerns as Brady squared off against Giants quarterback Eli Manning. "I couldn't handle it was too much for me, it was a nail-biter," she recounted, adding, "And I'm like drinking wine because I'm just trying to relax. It was the most stressful game ever, I think."
Unfortunately, the game resulted in the loss of the New England Patriots, following which the mother of two said, "So now we have to walk to the freaking elevator. And these guys who probably had a few drinks on them as well were like, 'Your husband sucks.'" She continued recounting, "'Just tell him to go home and cry like a baby.'" 
Gisele Bundchen relives infamous comment after Super Bowl loss https://t.co/A9EwAgjuTh This was a catch-22. She did not throw Wes under the bus. The media did.

— Dan Wayment (@cantcu) December 17, 2021
Bündchen then made the statement, which she subsequently informed Brady about in their hotel room later that night. "I said, 'You can't say that,'" Brady explained in the Man in the Arena episode. "I thought I was like mild, what I said. I mean it's true, how can he do everything? He can't catch and throw the ball at the same time, that's just a fact," Bündchen further added.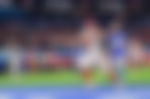 Tom Brady on the statement
Nonetheless, there were ramifications to that remark since many thought that Gisele was directing blame on Brady's teammate, Wes Welker. "That's the most working person I know in that team," she suddenly clarified her views on Welker, which others assumed was a finger pointed.
ADVERTISEMENT
Article continues below this ad
Although, Welker appeared to have taken the comment like a sportsperson. He said during the episode, "I know where her heart is so I know who she is so I almost agreed with her at the time."
"I thought I was, like, mild on what I said. I mean, it's true. How can he do everything?"

Episode 5 of "Man in the Arena" goes deep on Super Bowl XLVI, including Wes Welker's infamous drop and Gisele Bundchen's headline-grabbing postgame reaction. https://t.co/zdxbNt9x9c pic.twitter.com/jNpX9JoFGs

— Zack Cox (@ZackCoxNESN) December 13, 2021
ADVERTISEMENT
Article continues below this ad
Although, Brady and Bündchen had already hinted at her comments. Brady, in fact, shared a hilariously edited video of himself on Instagram in 2019 in which he had a football throw with himself. To which Bündchen jokingly commented, "What!?! He can actually throw and catch at the same time!" referring to her controversial remark.