"You Drafted Yourself?": Patrick Mahomes Stuns Travis Kelce by Revealing How He Played the Right Cards to Get Drafted by the Kansas City Chiefs
Published 12/02/2022, 10:11 AM EST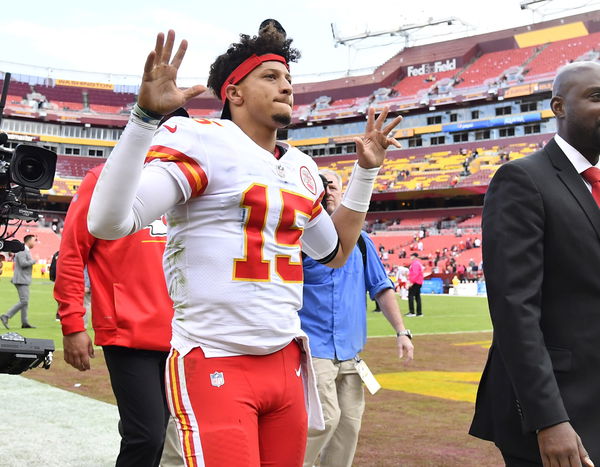 The four-time Pro Bowler, NFL MVP, and Super Bowl champion Patrick Mahomes now stands as the poster boy of Kansas City. His greatness elevated him as one of the promising prospects, highly appreciated by his teammates. However, there is a backstory to how it all started, with Mahomes playing a pivotal role in the drafting process.
The gunslinger recently appeared on 'New Heights' podcast hosted by the Kelce brothers, Travis and Jason. It is slowly gaining traction among the fans, and for the 15th episode, they had Patrick Mahomes join the panel.
ADVERTISEMENT
Article continues below this ad
And guess what? It was a treat for all the NFL fans watching the off-field chemistry between Mahomes and Travis Kelce. Fans were asking for this collaboration for a long-time, and in the previous episode, they had vowed to make that happen.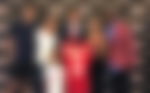 Mahomes shared some of his interesting experiences and revealed that he was desperate to get into the KC's locker room. Similarly, the Chiefs happened to be his first choice playing under Andy Reid, and for that Mahomes made some tactical moves to win the management's appreciation.
 

View this post on Instagram

 
"As the process went on, I sort of got the feeling that I was going up in the draft. I had a couple of teams that said they were going to draft me," he said. "I kind of gave a little inside information to the Chiefs, I was like hey if y'all let me go anywhere [12th overall] or below I'm going to get drafted by someone else," Mahomes revealed.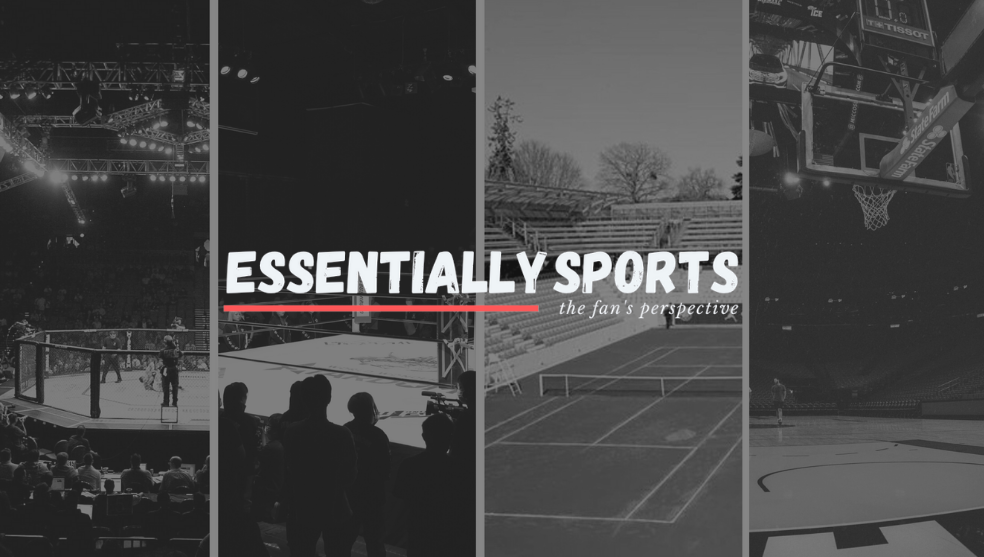 The Kelce brothers were taken by surprise hearing this. "You drafted yourself?" Travis repeatedly kept on asking the quarterback. Well, the Chiefs made the right move by selecting him as the 10th overall pick. They also offered a 10-year contract keeping him intact for a long-time.
Patrick Mahomes received help from inside
ADVERTISEMENT
Article continues below this ad
Just like his dynamic moves in the gridiron, Mahomes proved that he can play mind games too. The quarterback catalyzed his chances with the help of the then-offensive coordinator Matt Nagy.
"I'm going to give you the inside scoop. Matt Nagy, who was the offensive coordinator then, he really liked me so he gave me the plays they were going to go over the night before," Mahomes explained. "So of course, I crushed the meeting. I stayed up all night studying those plays," he added.
ADVERTISEMENT
Article continues below this ad
All in all, striking at the right time helped both parties reap benefits. And eventually, KC made its mark on the NFL world. Like its loyal fanbase, it's yet to be seen how trustworthy the players are when they will get humungous offers from other divisions in future.
Watch This Story: Tom Brady, New England Patriots News Shocks NFL World to the Core