"You F*cking Hold Every Play!": Patrick Mahomes Was Once Captured in a Fit of Rage, Yelling at His Teammate That Screams 'Typical Tom Brady Behavior'
Published 09/29/2022, 5:30 PM EDT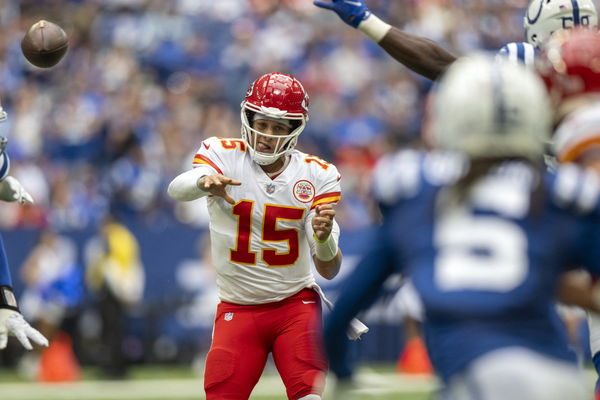 Has anyone seen the baby-faced leading quarterback of the Kansas City Chiefs, Patrick Mahomes, launching at his playmates like a fireball? No? Recently, a video surfaced of the Super Bowl-winning shot-caller. In it, Mahomes is practicing with his teammates. But he got so angry that he shouted at them in what looked like a quiet Tom Brady-esque fashion.
ADVERTISEMENT
Article continues below this ad
Tampa Tom is famous for expressing his anger during games when things do not go as planned. It is understandable on one hand because of the excruciating and pressurizing nature of the spot.
ADVERTISEMENT
Article continues below this ad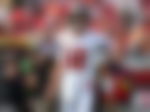 Even though it is rare for fans to hear Patrick Mahomes spewing profanities, surely, it makes the watcher crack up. In the video, the starting shot-caller of the Chiefs said, "You f*cking hold every play!" in all seriousness while the attendees giggled at the MVP-winning and frustrated quarterback.
Surely, fans did not miss the heated argument between the 27-year-old and the offensive coordinator of the Kansas City Chiefs, Eric Bieniemy.
What transpired between Patrick Mahomes and Chiefs' OC?
The first half of the game against the Indianapolis Colts irked and brought problems between the star game maker and the 53-year-old coach. The reason for the sideline spat with Mahomes' coach is that he did not get the opportunity to try for a score.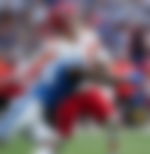 44 seconds remained on the clock when Mahomes and Co. got hold of the ball at their 46-yard line. The Chiefs made an effort to advance the ball. However, a ten-yard penalty on RG Trey Smith stopped Kansas City on their 36-yard line.
The Chiefs gave the ball to Jerick McKinnon for a six-yards rush after the two failed deep bombs on second down. But time expired when the team tried to execute a third-down play.
ADVERTISEMENT
Article continues below this ad
ADVERTISEMENT
Article continues below this ad
It was then the cameras recorded the disagreement between the quarterback and the coach. Patrick Mahomes went through all that trouble with no benefit. Because his team lost the game by a score of 20-17. Maybe the video is not the first time where fans saw him mad. What to look out for next is the matchup against the Tampa Bay Buccaneers, where Tom Brady will display his fit of anger. What will happen when two QBs face each other?
Watch this story: Tom Brady Went to The Same High School As This Controversial MLB Hall of Famer Who Was Also A 14x All-Star