"You have to have Zero Fear" – The George Kittle Mantra For Success in The NFL
Published 08/02/2020, 6:48 PM EDT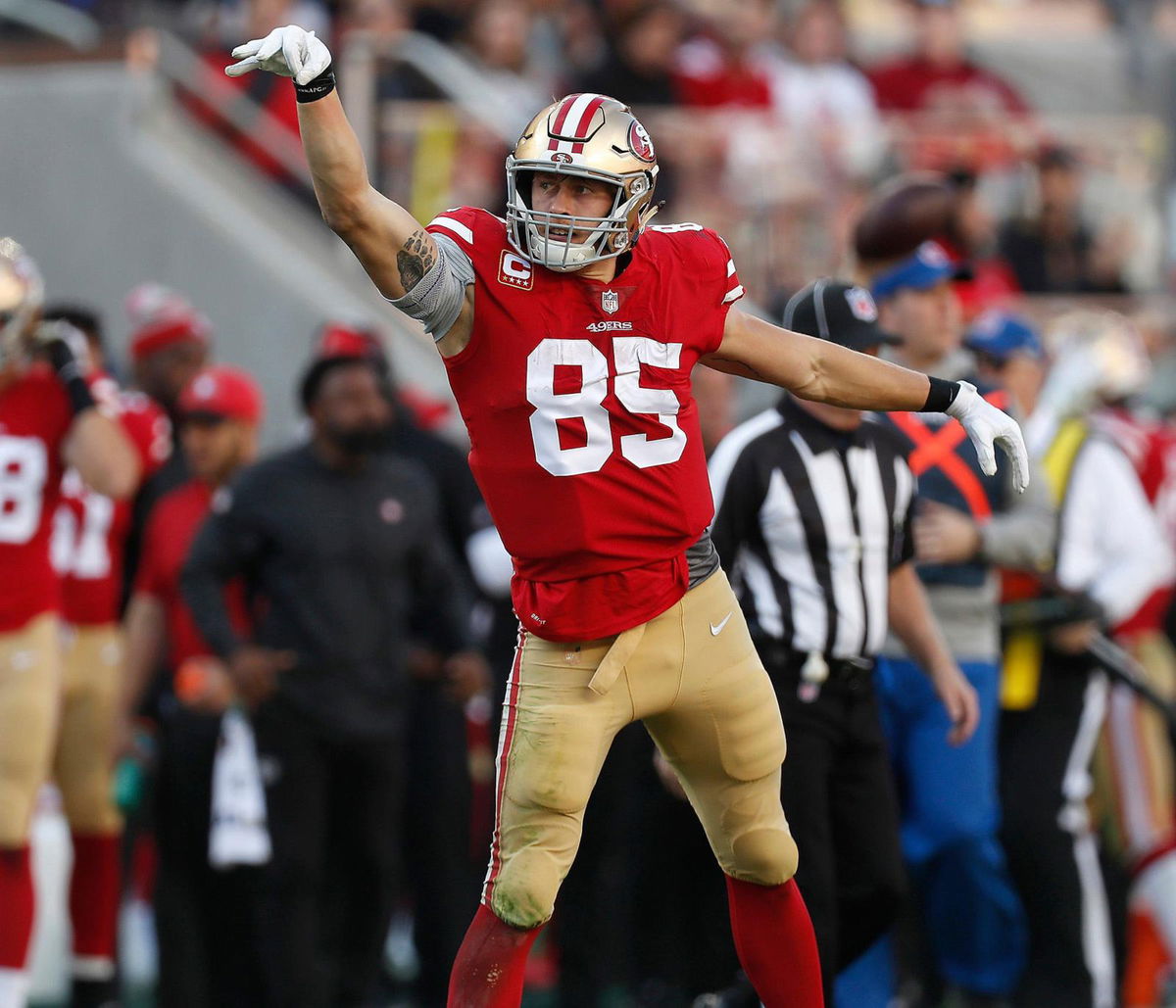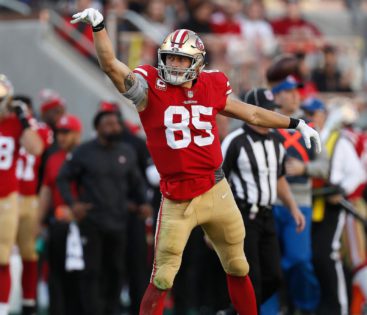 ---
---
The 2019 season ended in heartbreak for George Kittle and San Francisco 49ers. The 49ers were dealt a massive blow in the fourth quarter of Super Bowl LIV at the hands of Kansas City Chiefs' star quarterback – Patrick Mahomes. Despite that setback, Kittle and his teammates should be proud of their performances in 2019.
ADVERTISEMENT
Article continues below this ad
Kittle was drafted by the 49ers in the 2017 NFL Draft (146th overall). After a decent rookie season that ended in injury, Kittle rose through the ranks with the 49ers in 2018 & 2019. In fact, the highly-rated TE set the record for receiving yards in a single season by a player in his position last year (1,377).
In a recent interview with
ESPN
, here's what Kittle had to say about his 'secret mantra' for success.
ADVERTISEMENT
Article continues below this ad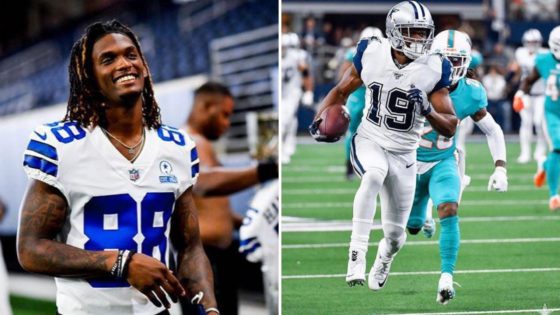 George Kittle reveals his secret for success while on the field
That man @gkittle46 is HUNGRY.

(via @coachcuthbert51) pic.twitter.com/v1Kk3ANSLN

— B/R Gridiron (@brgridiron) July 25, 2020
"When you're playing football, you have to have that zero fear," Kittle says. "Because if you're scared, you're going to maybe not reach out for a ball, because there's a safety in the middle of the field. Or you might not want to make a play because you're going to be hit really hard.
"You have to have zero fear," Kittle told ESPN.
Kittle signed a four-year, $2.69 million contract that included a signing bonus of $298,287 back in 2017. He is currently in negotiations with the 49ers over a possible long-term contract extension. George is considered to be one of the best, if not the best, tight end in the NFL at present. There are rumors that the 49ers intend to make Kittle the highest-paid TE in NFL history.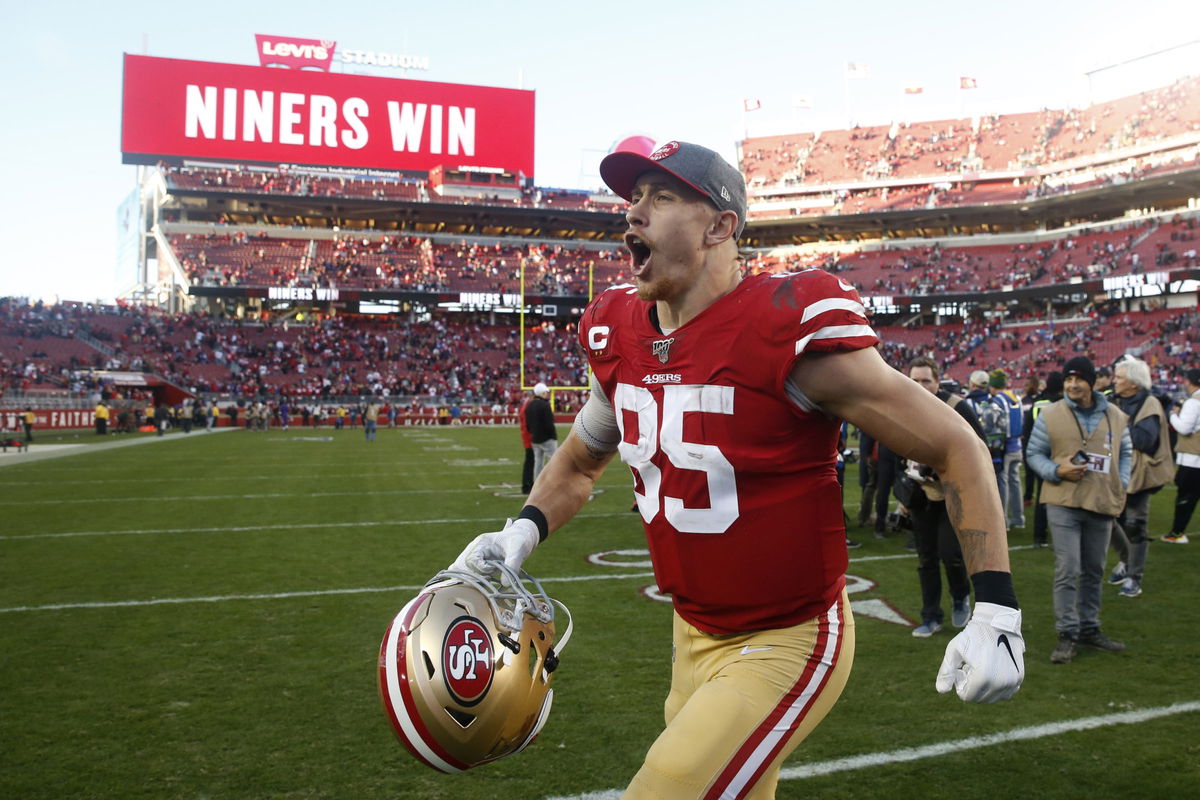 Meeting 'The Rock' was surreal, says Kittle
ADVERTISEMENT
Article continues below this ad
Over the course of his conversation, Kittle further spoke about last year's Super Bowl experience. The 26-year-old former Iowa College player said meeting WWE wrestler-turned Hollywood star Dwayne 'The Rock' Johnson was a 'special' experience.
"The fact that I got to meet The Rock was pretty special. I felt like a little kid meeting a superhero. That was one of the coolest things about the whole Super Bowl. I took his one bottle of tequila that he had. It was delicious," Kittle added.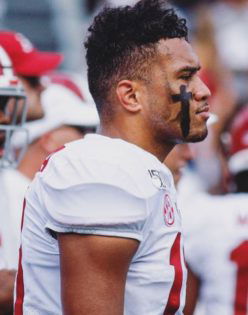 ADVERTISEMENT
Article continues below this ad
More from EssentiallySports on NFL