"You Know A Great Two Years…": Rob Gronkowski Takes A Call On His NFL Itch
Published 12/28/2022, 11:30 AM EST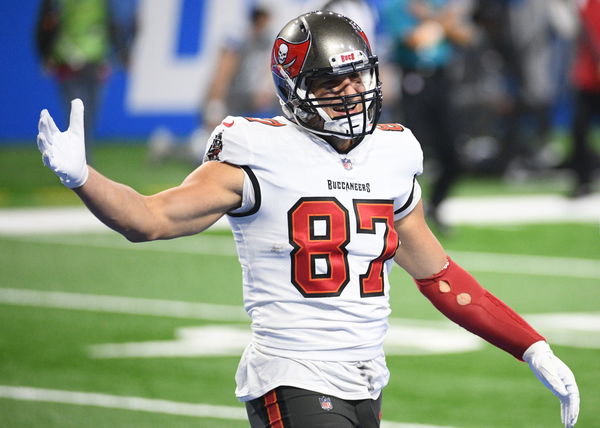 Rob Gronkowski first hung his boots in 2019 after retiring from the New England Patriots. But the tight end did not spend too much time away from the turf. When his friend and quarterback, Tom Brady, came calling for the player to return, he did so. The duo reunited in the Tampa Bay Bay Buccaneers in 2020. After again winning a Super Bowl together, the team only crashed out of the playoffs in the NFC championship game the next season. However, the TE decided to step away from the NFL once again.
Ever since the second retirement of Gronk, talks of a possible return have never died down. Even now, when the regular season is only two game weeks away from its conclusion, the player keeps getting questions about his return. While talking to Kay Adams on her show, Up & Adams, the 33-year-old clarified his stance over a return to the Bucs.
ADVERTISEMENT
Article continues below this ad
"That was the best, you know. A great two years I had over there. It was a great situation I had going on it was the situation I wanted as well to finish off you know my final years in the NFL." Added Gronkowski. "I definitely do miss the guys. They're great guys in the locker room. But I don't really have an itch to go back."
The Bucs will have to see it through without Rob Gronkowski
ADVERTISEMENT
Article continues below this ad
It is no secret that the Bucs' fans will take back the four-time Super Bowl champion in a heartbeat. More than the fans, Tom Brady would appreciate the extra help of his ever-dependable target. But any comeback looks more than unlikely now.
"If I did [wanted to go back] I'm sure I would have went back already instead of a week 17 after a Blizzard you know I sit in a Buffalo I'm not really prepared right now to go back at all either the mindset of mentally or physically not prepared at all." Explained the retired TE.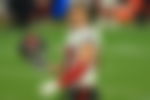 Even though Gronk might not come back this season, the window still remains open for the 2023 season, and the player has the full support of TB12 over any decision he makes regarding his future. "He's like family to me." Brady opened up on Gronkowski. "You know, whatever he decides in the future, I'll be fully supportive."
ADVERTISEMENT
Article continues below this ad
Watch this story: Tom Brady leaves out Gisele Bündchen from his emotional message.
Edited By: Gurjyot Singh Dadial