Young NFL QB Pulls Off Major Upset Over 4x MVP Aaron Rodgers, But Off The Gridiron
Published 05/07/2022, 4:30 PM EDT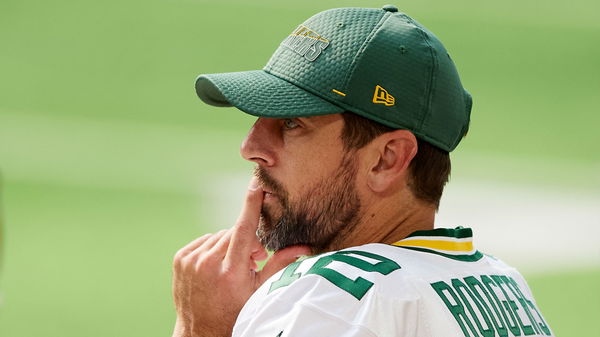 Aaron Rodgers is quite often regarded as one of the most talented quarterbacks ever. Throughout his career, the Green Bay Packers quarterback has always been in the mix for the best player in the league.
The Packers drafted him in the 2005 NFL Draft with the 24th Overall pick. Surprisingly, he was picked quite late in the first round, considering his talent. However, Aaron Rodgers has proved all his doubters wrong throughout his career with all of his accomplishments so far.
ADVERTISEMENT
Article continues below this ad
One of the most prominent critics of Aaron Rodgers has been the people living in Chicago. The city is not a fan of him since the Chicago Bears are part of the same division as the Packers and Rodgers.
Unsurprisingly, the Packers quarterback has often been seen mocking the Bears fans. He has had a career record of 22-5 against the Bears. Notably, last year Rodgers celebrated a touchdown against the Bears by shouting, "I own you."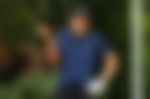 Yet this time, Rodgers's young rival quarterback from the Chicago Bears defeated him in one category. As per reports, Justin Fields, the quarterback of the Chicago Bears, had more player merchandise sales than Rodgers last year.
Justin Field tops Aaron Rodgers for merchandise sales in his rookie season
The Chicago Bears drafted Justin Fields, the quarterback from Ohio State, with the 11th overall pick in last year's draft. The quarterback was a top-rated player during his college days due to his incredible performances on the field.
As a result, he was tipped to be an early pick in the NFL Draft 2021. With his arrival in Chicago, the Bears fans look very excited and are rooting for their new franchise quarterback.
ADVERTISEMENT
Article continues below this ad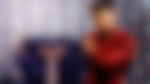 Even though Justin didn't have a season that he would have liked, he still has the faith of the whole organization and the fans. He was able to top Aaron Rodgers in player merchandise sales, which is a significant achievement for him, considering the popularity of Rodgers.
Justin Fields was ranked as the 8th player in the player merchandise sales, while Rodgers was ranked a spot below him at the 9th position.
ADVERTISEMENT
Article continues below this ad
Surprisingly, a Chicago Bears player was able to beat Aaron Rodgers. As a result, it is bound to bring a lot of excitement to the franchise's fans. Notably, it will motivate Justin Fields to excel even more in his 2nd season under a new coaching staff that might bring the best out of him.
Watch This Story: Tampa Bay Buccaneers To Seattle Seahawks; Top 5 Landing Spots For Baker Mayfield Ahead Of 2022 Season