"You're a Rookie, Keep Your Mouth Shut": Former Patriots Legend Destroys Mac Jones Over Comments After Colts Loss
Published 12/24/2021, 3:37 PM EST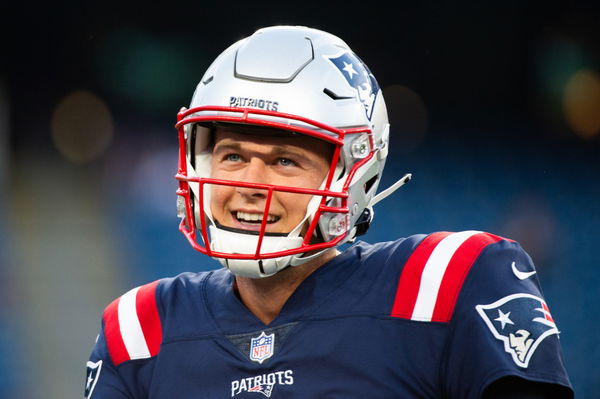 ---
---
Mac Jones is arguably the best rookie quarterback in the NFL right now. It is normal for young players to have poor games. During those times, their character is judged by how they react to the loss and it looks like people aren't liking Jones' conduct post the loss to Colts.
ADVERTISEMENT
Article continues below this ad
Rookie Patriots QB gives a surprise reasoning after loss to the Colts
ADVERTISEMENT
Article continues below this ad
Despite having a tough start to the season, the New England Patriots improved drastically as the season progressed. Thanks to their resurgence, and an extra week's rest, many expected the Patriots to steamroll past the Colts. However, much to the surprise of many, the Colts won 27-17. Reacting to the loss, Patriots QB Mac Jones revealed that a bad practice week contributed to the loss.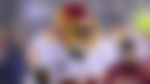 "I just think we, starting with me, the energy was kind of low, maybe like feeling a little sorry for ourselves because we're coming off the bye and stuff," Jones said. "Not to get into details, but we just didn't practice well, and that just reflects how we played. And I didn't practice good, and I know a lot of guys on our team felt the same way."
David Andrews on Mac Jones' post-Colts comments about the Patriots not having a good practice week: "He spoke the truth. We didn't have a great week of practice. That's just what it was. Our preparation wasn't what it needed to be at, for different reasons. That was the truth."

— Mike Reiss (@MikeReiss) December 23, 2021
Former Patriots linebacker Ted Johnson roasts Mac Jones over post-game remarks
ADVERTISEMENT
Article continues below this ad
Ted Johnson is a certified Patriots legend who played linebacker for the Boston-based side from 1995 to 2004. Just like many Patriots fans, Ted was also disappointed with the loss against the Colts. He was in fact more disappointed with Mac Jones' reasoning for the loss – a 'bad week of training'. "I was surprised by that because it was so off-script for Mac Jones," Johnson said on NBC10 Boston's "Sports Sunday".
"He's always stuck to the script — cliché 101. This time he went off script and I was really surprised to hear him say that we were feeling sorry for ourselves. About what? You just came off a bye week. Is it because you played on a Monday night and then you had to play on a Saturday night? Get over it, boys. It's ring-chasing time now," said Ted angrily. He continued his rant further by saying, "And him saying they had a bad week of practice and that their energy level was low — you're a rookie, keep your mouth shut. That's not going to play well in the locker room."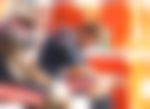 What do you make of Ted's assessment? Is he too harsh on Jones & co? Let us know your thoughts below!
ADVERTISEMENT
Article continues below this ad