Zach Wilson Looks To Find The Right Chemistry With New York Jets Wide Receivers
Published 06/17/2021, 7:50 AM EDT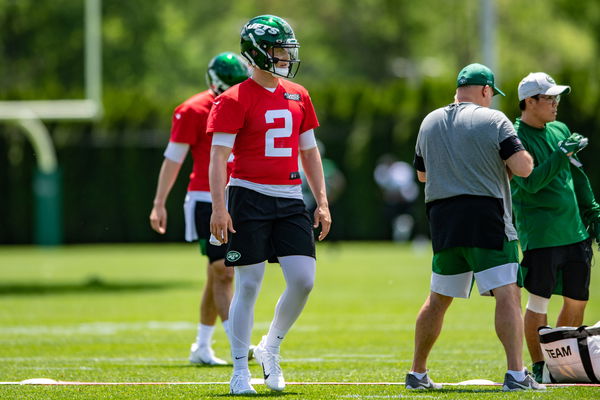 ---
---
Ever since the departure of the legendary Joe Namath years ago, the New York Jets haven't had a quarterback to lead them to the Super Bowl. But with the arrival of Zach Wilson, the side looks to get back to the promised land. 
ADVERTISEMENT
Article continues below this ad
Drafted second overall in the 2021 NFL Draft, the BYU quarterback's stock skyrocketed after an impressive 2020 campaign. Leading his side to a comprehensive win in the Boca Raton Bowl, Wilson further wowed NFL scouts with his display on Pro Day including a wonder throw that got entire NFL community talking. 
ADVERTISEMENT
Article continues below this ad
Now in charge of the Jets' hopes and dreams, Wilson though knows he can't do it all alone. 
Zach Wilson looking to link up with his wide receivers 
The Jets are done with their minicamp. With training camp now weeks away, Zach Wilson will have no more practice sessions with the side for some time. But the quarterback stated that though there's no formal practice scheduled ahead of them, he will be working out with his wide receiver corps in their personal capacity.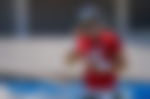 "I think that's critical in understanding how an offense flows together," Wilson said while talking to the team's website. "Not only are we out here looking at different coverages and trying to get our footwork and routes, timing, progression locked up, but now you've got to make the throw."
Wilson further said that it's imperative to understand each player's route running abilities and what works for them as the side prepares to lay the foundation of a new-look offense.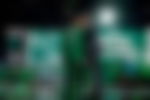 "These are all guys that we haven't had a lot of experience throwing to. I think that's needed, to be able to talk through routes, what they're thinking. 
ADVERTISEMENT
Article continues below this ad
What things they're going to do against certain coverages, where they're going to step things off at. You get a feel for how they are as route runners. So I think that's pretty critical and we'll make sure we find some time to get together."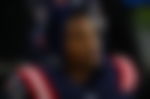 ADVERTISEMENT
Article continues below this ad
Zach Wilson has a tough task ahead of him. Turning around the fortunes of a team that won just two games last season won't be child's play. But the rookie is looking to ensure that he leaves no stone unturned in his pursuit of NFL success.