Baltimore Ravens vs Tennessee Titans Has All the Ingredients to Be an NFL Playoff Classic
Published 01/08/2021, 4:24 AM EST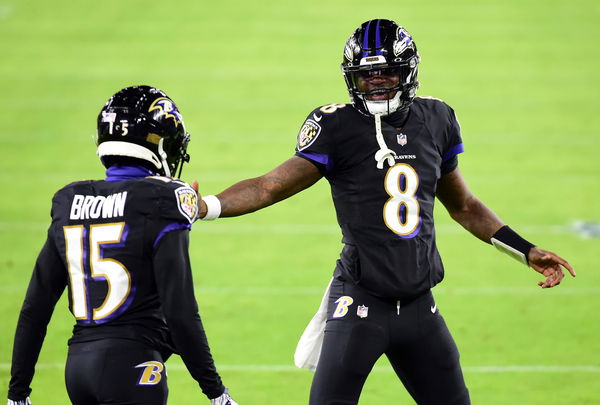 ---
---
When the Tennessee Titans take on the Baltimore Ravens at Nissan Stadium on Sunday, there's bound to be a sense of deja vu. 
ADVERTISEMENT
Article continues below this ad
This is the second time in the span of a year that the two sides will be facing each other in the Playoffs. And last time around, it didn't end well for the Ravens. 
But the Titans-Ravens rivalry goes beyond just the results on the field. Of late there has been tension brewing between the two sides. 
ADVERTISEMENT
Article continues below this ad
Week 11 clash a precedent for what to expect
Both sides met in Week 11 in the Ravens' backyard. While Tennessee won the tie 30-24 in overtime, certain events that transpired before the start of the game were the ones to grab headlines.  
Certain Titans players including the likes of Malcolm Butler and A.J. Brown decided to warm up and stretch on the Ravens logo. Something which didn't go down well with Baltimore Ravens Head Coach John Harbaugh.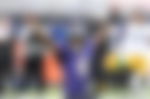 When Harbaugh proceeded to give the opposition players an earful for the same, Titans' Head Coach Mike Vrabel intervened.
After a war of words, the two were ultimately separated by the match officials to proceed with the game. But the bad blood between the two coaches endured.
When Vrabel went to talk to the Baltimore Ravens Head Coach after the game, Harbaugh was in no mood for idle chatter.
Considering the exodus of the Ravens from the playoffs, courtesy of the Titans last season, one can be sure to expect some fireworks when the two sides meet again. 
Baltimore Ravens banking on Lamar
The Ravens are 0-2 when it comes to playoff games with Lamar Jackson in the pocket. A record that the 2019 MVP-winning quarterback is determined to change. 
The Baltimore Ravens enter the Playoffs on a 5-game winning streak. But that might not be much to go by given that the same side had clinched the AFC top seed in 2019 but ultimately bowed out to the Titans in their very first playoff game.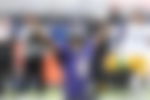 Lamar Jackson though knows that a defeat could deeply affect his reputation in the NFL. And thus the dual-threat QB will know that he has a lot more riding on the line than anyone else. 
ADVERTISEMENT
Article continues below this ad
The Ravens, however, have one important piece of history riding in their favor. The teams have faced off in the Playoffs 4 times in the past. And each time, it's been the team on the road that's picked up the win. 
While current form suggests that the Titans should pick up the win, Lamar Jackson and the Ravens will be keen on making sure it's not 3 straight defeats in the span of as many years. 
ADVERTISEMENT
Article continues below this ad