OPINION: Can a Trade for Julio Jones Help Keep Russell Wilson in Seattle?
Published 05/31/2021, 4:30 PM EDT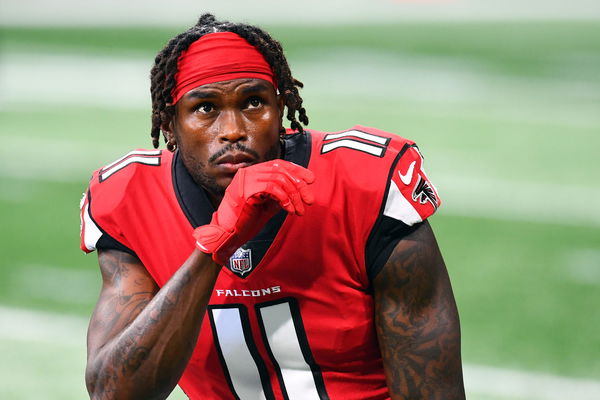 ---
---
A lot of big names have been rumored to be on the move over the course of this offseason. Among them are Julio Jones and Russell Wilson.
ADVERTISEMENT
Article continues below this ad
While the legs on one story have died out, the other continues to gather steam with each passing day. Julio Jones is actively looking to move on from Atlanta.
Wilson too was rumored to be interested in a switch. The Seattle Seahawks QB publicly shared his disappointment with the protection he's gotten from his O-line over the past few seasons.
ADVERTISEMENT
Article continues below this ad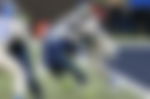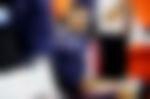 Among one of the most sacked quarterbacks in the league, one can sympathize with Wilson's woes. While the quarterback hasn't openly talked about his future, Seahawks Head Coach Pete Carroll has doused the fire by declaring that Wilson is not on the trade block.
But the concerns still remain. With the franchise's last Super Bowl coming back in 2014, Wilson who's now in his 30s might still look to move to a franchise with a better shot at the Lombardi Trophy.
With the solution being to appease Wilson, perhaps a trade for the Falcons wide receiver might help their cause.
Seahawks should look to swoop in for Julio Jones
Recent reports suggest that the Seahawks have made initial contact with the Atlanta Falcons for Jones. The reports even suggest that the Falcons wide receiver has been contacted by Russell Wilson himself.
While the Seahawks might be interested in a trade for Julio Jones, landing him might be easier said than done. The Falcons apparently seek a first-round pick in place of Jones. That's something the Seahawks don't have in 2022.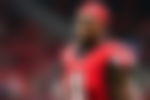 Even Jones' salary could prove to be a problem for the Seahawks. With the wide receiver set to receive $15.3 million in 2021 as part of his current contract, the Seahawks will have a lot of work to do to free up that much cap space.
ADVERTISEMENT
Article continues below this ad
But landing Jones will allow the Seahawks to have one of the most potent wide receiver corps in the league. Alongside DK Metcalf and Tyler Lockett, Jones would complete a trifecta of Pro Bowl-caliber wide receivers.
And having that sort of receiver corps at his disposal should be enough motivation for Russell Wilson to stay in Seattle. What do you reckon?
ADVERTISEMENT
Article continues below this ad
Should the Seahawks make a move for Julio Jones? And if so, would that be enough to put the rumors to bed of him leaving the franchise forever?