OPINION: Can Aaron Rodgers Become Back-to-Back MVP in 2021?
Published 03/20/2021, 7:50 AM EDT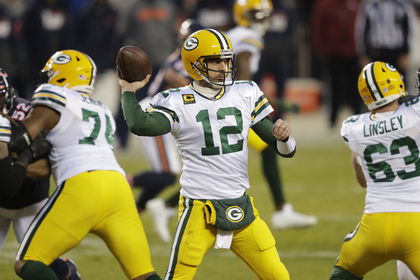 ---
---
Green Bay Packers QB Aaron Rodgers looked like a man on a mission during the 2020 NFL season. Silencing his doubters with a stellar showing over the course of the regular season, Rodgers bagged himself 48 touchdowns and the NFL MVP award. 
ADVERTISEMENT
Article continues below this ad
While his side ultimately lost out to the Tampa Bay Buccaneers in the NFC title game, Rodgers was widely regarded as the best player in the league. But with 2020 now behind us, can the Green Bay Packers QB pick up back-to-back MVP awards in 2021?
Aaron Rodgers chasing another MVP crown
ADVERTISEMENT
Article continues below this ad
Becoming one of only 4 players in history to have won the title of NFL MVP more than twice, Aaron Rodgers joined an elite list in 2020. The others on this list are Brett Favre, Jim Brown, and Tom Brady, all of whom won the award thrice, not unlike Rodgers. 
Only former QB Peyton Manning has won it more times with a record 5 NFL MVP titles. But with another MVP award in 2021, Rodgers can quickly come within striking distance of Manning's record.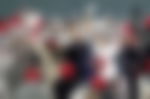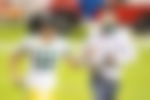 To do it will be no easy feat, but signs suggest that it could very well be a possibility. The key thing to achieving success in the NFL is continuity. Given the fast-paced nature of the league, many players come and go. 
Thus, having a solid foundation of key players is integral to a team's success, and also for an MVP-winner's odds of winning another title. 
The Packers have thus made sure that the franchise retains its star players. Davante Adams, Aaron Jones, David Bakhtiari are also crucial cogs of the Green Bay offense. And all three will be returning to support Rodgers' run for another MVP title. 
The only dent to Aaron Rodgers' MVP ambitions has been the loss of center Corey Linsley. The 2020 All-Pro center was snapped up by the LA Chargers in free agency, thus leaving Rodgers without his first-choice center.
ADVERTISEMENT
Article continues below this ad
This could have a serious impact on Rodgers' performance in 2021. But given the QB's ability to improvise, it's likely this is another challenge he'll overcome. 
Only 4 players have ever won the NFL MVP award back-to-back, Jim Brown, Joe Montana, Brett Favre, and Peyton Manning. Do you think 2021 could be the year, the back-back MVP club gets a new member in Aaron Rodgers?
ADVERTISEMENT
Article continues below this ad
MORE- WATCH: Justin Fields Blazes His 40-Yard Dash, Says He's Looking to Improve