Opinion: Can Antonio Brown Regain His All-Pro Form With the Buccaneers in 2021?
Published 06/21/2021, 10:09 AM EDT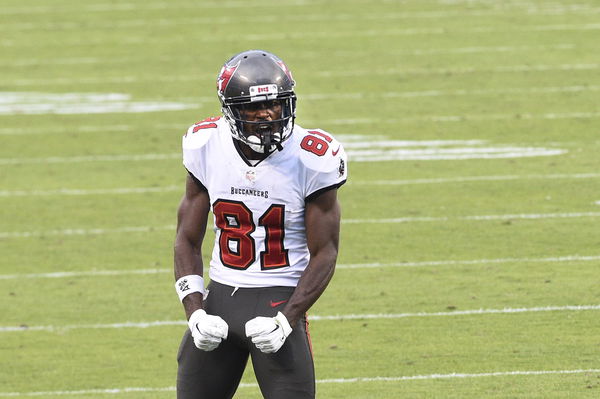 ---
---
Antonio Brown is a larger than life figure in the NFL. A seven-time Pro Bowler and four-time All-Pro, Brown is one of the finest wide receivers of the past decade. 
ADVERTISEMENT
Article continues below this ad
Drafted in the sixth round of the 2010 NFL Draft by the Pittsburgh Steelers, Antonio Brown didn't enter the NFL amidst much fanfare. Instead, he was a rather obscure figure looking to make a name for himself in the big league. 
From humble beginnings to a future laden with doubt
ADVERTISEMENT
Article continues below this ad
And that he did soon enough. Climbing up the Steeler's wide receiver depth chart, in just his second season, Brown got his first Pro Bowl call up registering 1,000+ yard season. 
And that was just the start. Following another Pro Bowl call up in 2013, Brown was named an NFL All-Pro for four seasons straight from 2014-2017.  
But it was from the 2018 season that things started going north for the NFL's most dominant wide receiver. After a bust-up with Steelers QB Ben Roethlisberger, Brown sought a trade away from the steel city. And little did the world know what was to follow. 
Being traded to the Raiders, Brown was released without playing a single snap for the franchise after a series of run-ins with the team management.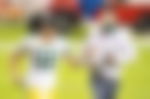 While the New England Patriots took a chance with Brown, off-field controversies soon followed suit and thus was released by the franchise after playing just one game. The dynamite wide receiver's future was shrouded with uncertainty. 
Super Bowl success but not the same Antonio Brown
As the lawsuits kept pilling on, Brown's future in the NFL looked uncertain. But in 2020, the Tampa Bay Buccaneers signed Antonio Brown as a free agent midway through the season. 
And as we all know by now, the Bucs capped off a fairytale run led by Tom Brady to capture the Super Bowl title. The Bucs' second and Brown's first.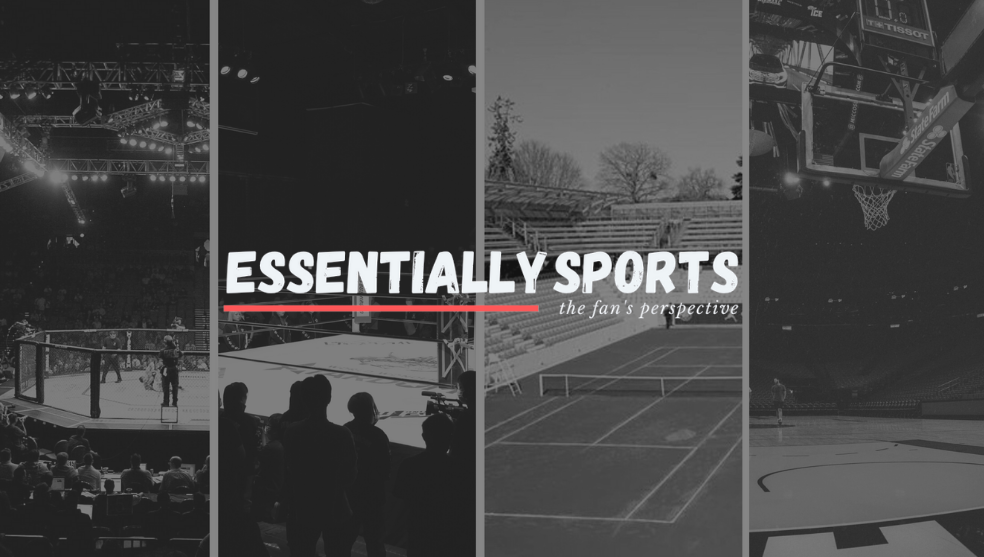 While Brown's role wasn't as influential to his team's success, he definitely did play a part. While he started off quietly, Brown came to life towards the tail-end of the regular season. 
With four touchdowns in the side's final three games, Brown's contribution proved to be vital to the Bucs making the playoffs. But just as Antonio Brown seemed like his former self, a knee injury hampered his contribution in the postseason.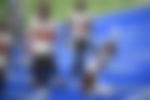 That though didn't stop him from playing in the Super Bowl where he managed just 22 yards but got his side an all-important touchdown. 
ADVERTISEMENT
Article continues below this ad
Brown's late-season spurt saw him bag a one-year contract extension with the Buccaneers. But in 2021, one can't expect his role to be any different than it was last season. 
Dislodging Mike Evans and Chris Godwin as the side's top two wide receivers will take a herculean task. Both are younger than Brown and are entering the peak of their careers. 
ADVERTISEMENT
Article continues below this ad
Brown on the other hand is 32 and struggling with his body. While the former Steelers wide receiver will be a valuable resource for the side in 2021, it might be a stretch to expect Antonio Brown to earn an All-Pro selection ever again.