OPINION: Can DK Metcalf Realistically Make the US Track Team for the 2024 Olympics?
Published 05/10/2021, 3:51 PM EDT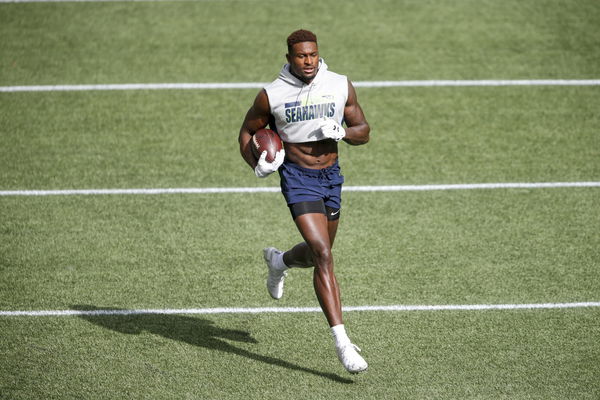 ---
---
The Seattle Seahawks knew they were getting themselves a freak of nature when they drafted Ole Miss wide receiver, DK Metcalf, in the 2019 NFL Draft.
ADVERTISEMENT
Article continues below this ad
Standing at 6'4″ and weighing close to 230 lbs, DK Metcalf ran the 40-yard-dash at a time of 4.33 seconds. Something mind-boggling given the sheer size of the athlete.
Metcalf enjoyed a meteoric rise over the course of the 2020 season, becoming arguably one of the best wide receivers in the league. With his speed and size, cornerbacks struggled to contain the wide receiver. 
ADVERTISEMENT
Article continues below this ad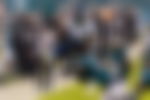 Earning his first Pro Bowl call-up last season, Metcalf is only expected to get better in 2021. With football season unfortunately still months away, Metcalf wanted to try his hand at something different.   
The Seahawks wide receiver announced that he would be competing in the USA Track and Field Golden Games and Distance Open in Walnut, California. An event that is a gateway to the US Olympics track team trials. 
Metcalf went up against professional sprinters vying to make it to Tokyo. But despite the wide receiver's best attempt, he ranked 15th out of 17 in the event. Running the 100m sprint at a time of 10.37 seconds, the wide receiver certainly held his own and has been widely lauded for his impressive effort.
With the upcoming Tokyo Olympics now out of bounds, could the wide receiver shed some time off his lap and put in a better attempt for the 2024 Olympic games? 
DK Metcalf can spring up a surprise
Metcalf certainly is fast. There is no doubt about that. But to compete among the best sprinters in the world, the wide receiver is going to have to make some changes and corrections. 
First off, the wide receiver is going to have to cut some weight. Currently weighing close to 230 lbs, Metcalf will have to lose those 30 lbs to get in track shape. 
For comparison purposes, Jamaica's eight-time Olympic gold winner Usain Bolt stands at 6'5″. Similar to the 6'4″ Metcalf. While Metcalf has that added weight thanks to his bulked out physique, Bolt is much leaner weighing roughly 207 lbs.
Thank God for the opportunity. Thank @usatf for allowing me to come out today, thank my coaches, PT's, family, and friends that supported!

— DK Metcalf (@dkm14) May 10, 2021
ADVERTISEMENT
Article continues below this ad
His lack of proper training also showed in his form. The wide receiver got off to a good start as expected but slowly fell behind the pack through the middle stages.  
With proper training, the athlete needs to work to get rid of the rigidity in his running form to maximize his efficiency. And while it may take time, the wide receiver could certainly make it into the sub-10 category with proper training by 2024.
ADVERTISEMENT
Article continues below this ad
Thus counting out a Metcalf rerun with better results come 2024 doesn't sound too unrealistic.