Can Lamar Jackson Replicate Peyton Manning and Turn Around His Woeful Playoff Record?
Published 06/05/2021, 7:23 AM EDT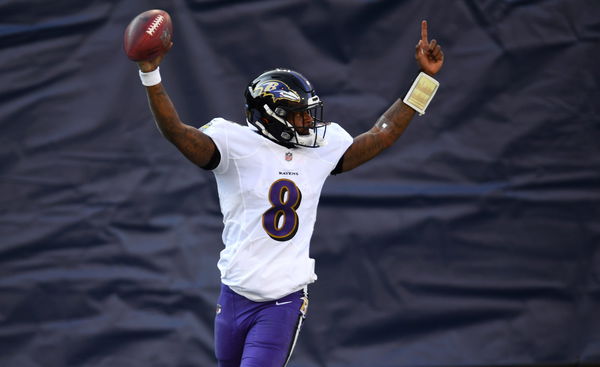 ---
---
Lamar Jackson had a lot of doubters when he entered the NFL. Not on to belong to the elk of traditional pocket passers, the quarterback makes up for yards lost on passing plays through his sublime running game.
ADVERTISEMENT
Article continues below this ad
Winning the NFL MVP award in his first season as a starter at the age of 22, the Baltimore Ravens' QB managed to silence some of his critics.
But apart from doubts regarding his passing game, one more question mark lingers over Jackson's head. Can he truly deliver under pressure?
ADVERTISEMENT
Article continues below this ad
The quarterback made it to the playoffs during his first season in the league, but ultimately failed to get his team over their first major hurdle by losing to the LA Chargers 23-17.
Next season was Lamar's MVP season. Heading into the playoffs, the thought was that the Ravens would breeze past the Tennessee Titans given Jackson's mercurial form.
But things didn't quite go according to plan as the Ravens lost yet again in their first playoff game 28-12. This led many to believe that Jackson simply can not deliver under pressure.
Last season though Jackson finally managed to pick up his first playoff win. Defeating the Indianapolis Colts 20-13, the Ravens marched on to the Divisional Round.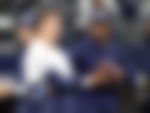 But Jackson belted under pressure again as the side succumbed to a 17-3 loss to the Buffalo Bills. No passing or rushing touchdowns from Lamar Jackson.
With a 1-3 record through his first four playoff games, one can't help but ask whether Lamar Jackson really is a choker. But if we are to compare Jackson's performances to a certain NFL Hall of Famer, then one might think it'd be too early to write off the quarterback.
Lamar Jackson looking to turn it around like Peyton Manning
Peyton Manning is viewed as one of the greatest quarterbacks to have ever graced the league. A record five-time NFL MVP winner, a two-time Super Bowl champion, Peyton Manning was as good as any quarterback ever.
Now revered as an all-time legend, many forget that Manning too had his doubters early on. Drafted first overall by the Indianapolis Colts back in 2000, the quarterback took time to settle in during his rookie season.
But from then onwards, Manning showed just why he was worth the first overall pick. But Peyton Manning too seemed to have a kryptonite. That being the NFL Playoffs.
Through his first three Playoffs starts, Manning was woeful. Registering only one touchdown for two interceptions, Manning started off his playoff record 0-3.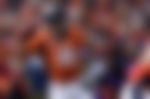 But from there onwards is when Manning turned things around. Getting his first playoff win in his fourth try, the Sheriff finally brushed off the tag of being a choker. And the rest, as they say, is history.
ADVERTISEMENT
Article continues below this ad
Jackson too could follow a similar trajectory. Unlike Manning, it didn't take him four tries to get his first playoff win. And with his skillset, only a fool would believe that more aren't yet to follow.
The goal of course remains to win a Super Bowl. Something that took Peyton Manning seven tries. The key lesson to take away from this is being patient with your young franchise QB.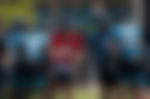 ADVERTISEMENT
Article continues below this ad
2021 will be Jackson's fourth shot at winning it all. But even the Ravens don't end up achieving the desired result, giving up on Jackson would be foolish.
History has a habit of repeating itself. While it'd be bold of one to say that Jackson can achieve the same level of success that Manning did, one can expect Jackson to win at least one Super Bowl ring before he ultimately hangs up his boots.