Can the Aaron Rodgers Trade Saga Be Resolved With a Trade Involving QB Jordan Love?
Published 05/08/2021, 10:43 AM EDT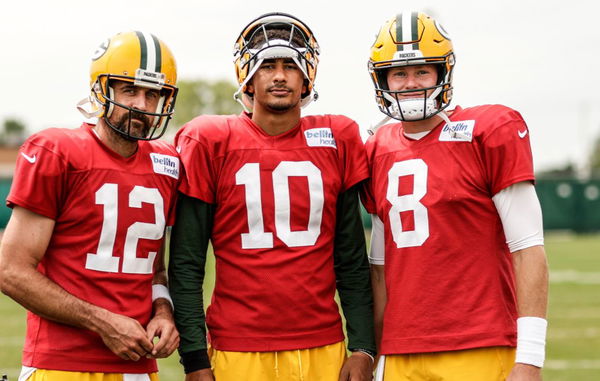 ---
---
The headlines and airwaves have been dominated by news of Aaron Rodgers wanting to move away from the Green Bay Packers. The QB who won the 2020 MVP award is reportedly not happy with how things have been going on in the franchise. 
ADVERTISEMENT
Article continues below this ad
Starting from the draft of QB Jordan Love in the first round of the 2020 NFL Draft to the franchise not offering him a contract extension this offseason, many believe Rodgers has every right to be unhappy with the franchise.
But of course, the Packers are not willing to let the league MVP slip out of their hands. With the franchise reluctant to trade Rodgers, might it make more sense for a team to take a chance on another Packers QB? 
ADVERTISEMENT
Article continues below this ad
The opportunity to keep Aaron Rodgers at Green Bay 
Multiple teams including the likes of the Denver Broncos, Las Vegas Raiders, and Cleveland Browns have been linked with a move for Aaron Rodgers.
And while the Packers remain resolute over their stand of not trading Rodgers, not much is known about their plans with Jordan Love. The QB who played for Utah State is yet to play a snap in the league.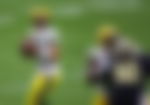 If the Packers insist on keeping Aaron Rodgers, then Love will surely have to wait longer for his first start.
With no player ever wishing to spend his playing days as a benchwarmer, the chance of being a starter for an NFL franchise would be a mouthwatering proposition for the young QB.
And it is something that the Packers could benefit from as well. A trade for Jordan Love will surely see the Packers gain some much-needed draft capital.
ADVERTISEMENT
Article continues below this ad
While one can't expect a first-round pick in return for Love, a 2nd-round pick along with a 3rd or 4th-rounder could be enough to broker a deal.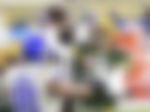 Doing this would not only help the franchise draft new players but also give Rodgers the assurance he seeks going forward. For the other team involved, a trade for Love could also prove beneficial as the QB remains on his rookie contract. 
ADVERTISEMENT
Article continues below this ad
How do you see the Rodgers trade saga playing out over the next few weeks? Will he remain a Packer or might he wander out for greener pastures?