OPINION: Can Trevor Lawrence Guide the Jacksonville Jaguars to the Playoffs in His Rookie Season?
Published 05/15/2021, 1:37 PM EDT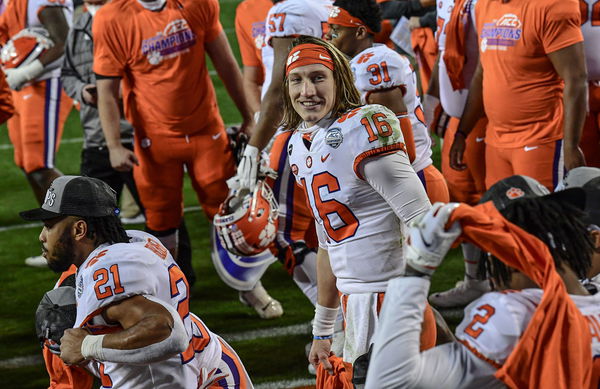 Few draft prospects in NFL history have garnered as much attention and admiration as Trevor Lawrence did heading into the 2021 NFL Draft. 
The quarterback from Clemson is widely regarded as the best draft prospect in years. Drawing close comparisons to former NFL star Andrew Luck, Lawrence is projected by many to be a future Super Bowl winner.
And the quarterback definitely has the tools to back that expectation. With a perfect mix of talent and skill, Lawrence possesses all the intangibles to be a successful franchise QB in the league. 
ADVERTISEMENT
Article continues below this ad
But to win a Super Bowl, one must reach the Playoffs first. A task that the Jaguars have struggled with over the past couple of seasons.
With their last postseason appearance coming back in 2018, can Lawrence take the Jaguars back to the Playoffs in 2021?
Trevor Lawrence faces an uphill task
With exceptional pocket presence and the ability to run the ball when needed, Lawrence could soon become one of the hottest talents in the league. But even with his skillset, making a playoff run in his rookie season might be a bit of a stretch. 
The Jaguars, after all, landed a talent like Trevor Lawrence with the first pick on the virtue of them being the worst team in the league last season. Finishing 1-15, the Jaguars finished 2020 at an all-time low. 
The side has since then tried to make amends. A fresh start with Lawrence and new coach Urban Meyer shows that the Jaguars have the right idea in mind. 
The Jaguars added rookie running back Travis Etienne to its rank to bolster what is an already impressive RB room. But even with the ground support, Lawrence is likely to suffer from the growing pains that every NFL player experiences in their rookie campaign. 
Not all hope should be lost
With time, one can expect Lawrence to become a more polished QB. With the tools he has and his understanding of the game, the QB could well end up becoming a much more complete player by the end of the season. 
ADVERTISEMENT
Article continues below this ad
A franchise quarterback alone cannot change the fortunes of an entire team. But having a player of Lawrence's abilities definitely helps in taking the step in the right direction.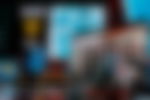 ADVERTISEMENT
Article continues below this ad
Missing the Playoffs in 2021 should definitely not be seen as a marker of what Lawrence can go on to achieve in the league. The side overall needs major changes. 
Finishing the season with more than just 1 win should be received as an improvement. Keeping up the faith in their young QB should be the priority for the franchise. He is the best shot they'll have at landing themselves their first Super Bowl title.