OPINION: Could Deshaun Watson Be the Answer to the New York Jets Quarterback Conundrum?
Published 01/26/2021, 7:48 AM EST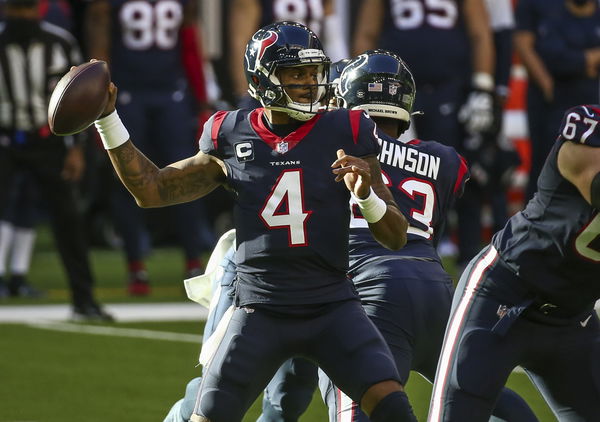 ---
---
With the return of Woody Johnson as an active owner, the New York Jets mean business. Woody was known for his big-money signings during his first spell as an active owner of the organization between 2000-2016. And what better way to announce your return than signing star quarterback Deshaun Watson.
ADVERTISEMENT
Article continues below this ad
The Houston Texans QB could well be looking for a trade this season following the dismal state of affairs at his current franchise. Watson, a 3-time Pro Bowler, registered close to 5,000 passing yards this season with an ailing Texans side. 
His ability to make plays regardless of the talent surrounding him makes him a hot prospect for multiple franchises looking to start afresh. A bracket that the New York Jets fall under.
ADVERTISEMENT
Article continues below this ad
Deshaun Watson trade almost a no brainer
Franchise quarterbacks are hard to come by in the NFL. Teams try, fail, and try again. The franchise that has particularly found it difficult to find the right guy to call the plays from the pocket are the New York Jets. 
It can be argued that ever since Hall of Famer QB Joe Namath left for LA back in 1976, the Jets have never had a franchise quarterback.
And ever since, the Jets have never even mounted a serious Super Bowl run. Thus highlighting the serious need to shore up that department.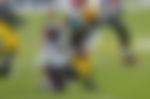 Deshaun Watson is a franchise quarterback. In fact, he's probably one of the best franchise QBs in the league right now. A proven leader who's made 3 Pro Bowls in the first 4 seasons of his career, Deshaun Watson is everything that the New York Jets could as for from a QB.
In fact, given the numbers Watson has been putting up season after season, he'd be breaking multiple all-time Jets QB records in no time. But getting a player of Deshaun Watson's caliber will be not easy.
New York Jets need a blockbuster trade  
The Texans know they have one of the best QBs in the league at their disposal. And they won't be willing to part ways with him that easy. The Texans who themselves are staring at a rebuild will look for serious draft capital. 
Something that the New York Jets have in abundance. But would the Jets be willing to part ways with multiple first-round picks, along with several other draft picks, and possibly even current starting QB Sam Darnold? Rather, should they?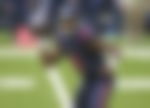 If you ask us, the answer would be a definitive yes. 
ADVERTISEMENT
Article continues below this ad
Watson is the sort of quarterback that can turn franchises around. Maybe not in his first season, but from there on, definitely. The one particular avenue which has been a thorn in the flesh for the Jets is that of the quarterback. 
They need their next Joe Namath. It's been far too long. And Deshaun Watson is the closest thing the Jets can get to replicating the success of the Hall of Famer who got the franchise its first and only Super Bowl.
ADVERTISEMENT
Article continues below this ad