Following Minicamp Debacle, Is Tua Tagovailoa the Right Choice Going Forward for the Miami Dolphins?
Published 06/16/2021, 9:23 AM EDT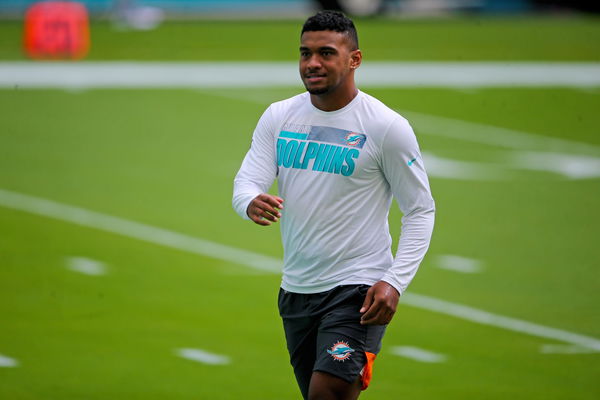 ---
---
Tua Tagovailoa had a rough year in the NFL as a rookie. Missing the first few games of the 2020 season recovering from a major hip surgery, doubts were cast over the quarterback's ability before he even took his first professional snap as the Miami Dolphins quarterback.
ADVERTISEMENT
Article continues below this ad
Making his debut in a Week 6 game against the New York Jets, Tua took over from veteran QB Ryan Fitzpatrick to complete two passes for a cumulative gain of nine yards. 
And while more appearances followed, Tua Tagovailoa never really cemented his positions as the side's QB1. On numerous occasions, the Dolphins had to call upon Fitzpatrick to bail them out of trouble. 
ADVERTISEMENT
Article continues below this ad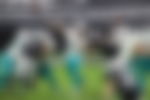 But in 2021, the Dolphins will no longer have that luxury with Fitzpatrick gone. This in part, because Dolphins Head Coach Brian Flores believes Tua is ready to make the transition to be the side's QB1.
A year under his belt, one might feel that Tua is more confident with the Dolphins playbook. But his recent showing at minicamp casts a lot of doubts. 
Is Tua Tagovailoa ready to be Dolphins' QB1? 
Day 1 of minicamp wasn't one that will be fondly remembered by Miami Dolphins fans, players, and coaching staff alike. With star cornerback Xavien Howard not turning up to push through a new contract, the Dolphins' misery was compounded by the poor showing of their QB1.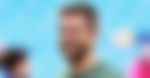 With helmets on, and the players looking to impress, Tua Tagovailoa had a nightmare outing. The quarterback set to start for the Dolphins next season threw an abysmal five interceptions. We repeat, not touchdowns, but interceptions.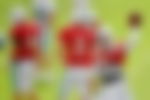 Those sort of numbers won't evoke much confidence among Dolphins fans. Back up Jacoby Brissett too threw two interceptions while albeit taking fewer reps than Tua.
If a side's starting quarterback throws five picks in a game, then they're in deep, deep trouble. But perhaps reading into Tua's Day 1 showing would be a bit much.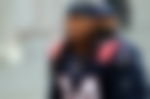 The quarterback is still young, and he had earlier said that he wasn't too comfortable with the Dolphins' playbook last season. While not a good thing to hear from your starting quarterback, it's obviously a sign that Tua is still going through the ropes.
ADVERTISEMENT
Article continues below this ad
Perhaps once Tua is better acquainted with the playbook, the numbers will turn around. And the fact of the matter is, it's only June. The season opener is still more than three months away.
After minicamp, each side is set to undergo days of rigorous training camp. And unlike last season, this time Tua Tagovailoa will get primary reps as the starting quarterback. 
ADVERTISEMENT
Article continues below this ad
There still is time for Tua to turn things around. But given how fast-paced the league has become, more insipid displays in 2021 might signal the end of his dreams of cementing his position as the Dolphins' QB1.