OPINION: How the LA Rams Should Look to Clear their Cap Space for 2021
Published 03/13/2021, 1:40 PM EST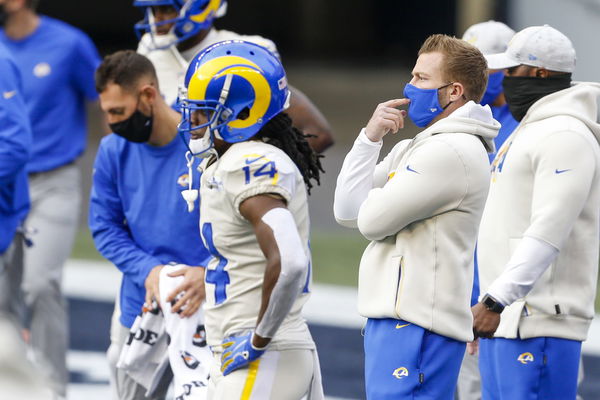 ---
---
With the salary cap for 2021 being set at $182.5 million, some NFL franchises find themselves in a spot of bother. Teams like the New Orleans Saints, Chicago Bears, and Philadelphia Eagles are some who belong to this category. But none have it worse than the LA Rams.
ADVERTISEMENT
Article continues below this ad
According to Sportrac.com, the Los Angeles-based franchise is $32 million off the mark. And time for them to sort the situation in running out. 
The Rams have 4 days left to balance the books and find a way to cut the deficit. And here we take a look at how the Rams can cut that cap deficit ahead of the 2021 NFL season. 
ADVERTISEMENT
Article continues below this ad
LA Rams need to restructure key contracts 
To ease the salary cap hit for the upcoming season, the LA Rams must look to restructure several key contracts. Restructuring the contracts will see the franchise spread the cap charge over multiple years. This will allow them to bring down the cap blow for the upcoming season.
There are currently 3 players on the Rams roster who account for close to 40% of the total cap space. Those are Aaron Donald, Jalen Ramsey, and new quarterback Matthew Stafford. 
Donald comes with a cap hit of close to $28 million, while for Ramsey, the Rams take a cap hit of $22.5 million. Both are essential cogs to Head Coach Sean McVay's defense that is widely regarded as the best in the league.
Restructuring contracts make it harder for franchises to move on from a player when deemed surplus. But in the case of both these athletes, the Rams shouldn't hesitate to make the move to lessen the cap hit for 2021.
The 3rd contract the Rams should look to restructure is that of their new QB, Matthew Stafford. Stafford's cap hit of $20 million might be the lowest among the three, but it still sure is a hefty chunk.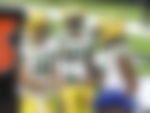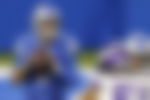 The Rams could either choose to restructure his contract like in the case of Donald and Ramsey or add a void year to his contract to soften the cap blow for 2021.
ADVERTISEMENT
Article continues below this ad
The LA Rams could also cut some players to reach the desired mark. Among those who could be cap casualties include A'Shawn Robinson, punter Johnny Hekker, and center Brian Allen. 
With the clock ticking away, Rams GM Les Snead will have to move fast. The Rams can look at several other alternatives to bring down the cap hit. But whatever route they choose to follow, expect the Rams to lose some talent in the days to come.
ADVERTISEMENT
Article continues below this ad
ALSO READ- 'Refuse To Let Them Sleep on Me' – Cam Newton Ready To Take on 2021 NFL Season