Is the Buzz Surrounding San Francisco 49ers Target Mac Jones Justified?
Published 04/18/2021, 10:46 AM EDT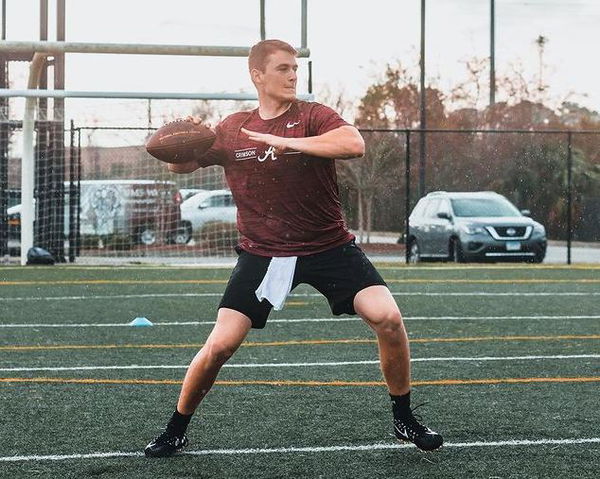 ---
---
Alabama Crimson Tide QB Mac Jones is a national champion. He threw five touchdowns in the College Football Playoff National Championship game against Ohio State to see his side win 52-24. 
ADVERTISEMENT
Article continues below this ad
This performance likely helped increase the QB's draft stock as many projected him to sneak in as an early first-rounder. But recently, the hype around Mac Jones has skyrocketed. 
This, in turn, is thanks to the San Francisco 49ers, looking for a quarterback after trading up for the #3 pick. Soon, many NFL analysts saw Mac Jones locked in as the Niners' next QB. 
ADVERTISEMENT
Article continues below this ad
While Jones has shown he has the skills to play in the NFL, is he really worth the hype?
Mac Jones: Underrated or overrated?
Jones played a big role in Alabama's run to the championship, but many question whether he could do it if he had played for a different team.
Blessed with an elite O-line and surrounded by elite talents, such as wide receivers Jaylen Waddle, Heisman winner DeVonta Smith, and running back Najee Harris, many feel the quarterback simply had it easy.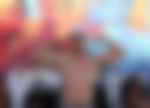 His passing accuracy is something that those belonging to the Jones camp bring up often. With a pass completion percentage of 77.4%, Mac Jones had the best pass conversion rate in the country.
But then again, if one rolls out the film, one can notice how much time Jones had as compared to other QBs thanks to elite playmakers and excellent offensive strategies. 
One particular aspect of Jones' game that is scrutinized is his lack of mobility. The quarterback is a far cry from the dual-threat QBs one has come to expect these days.
To the QB's credit, he does showcase exceptional pocket presence. Agile enough to hold off the pass rush for his primary reads to get open, Mac Jones is an example that a QB can still excel without being efficient at running the rock.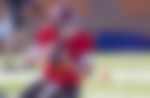 Jones is a great QB prospect. Under the right system, he has shown that he can shine. Mac Jones easily features among the top 5 QB prospects in the upcoming draft. 
ADVERTISEMENT
Article continues below this ad
But is he really better than the likes of Justin Fields, Zach Wilson, and Trey Lance? We certainly don't think so. Jones is the fifth-best QB in the 2021 NFL Draft. Sure, maybe he's even worthy of a first-round pick.
However, the hype surrounding him being drafted third overall is a bit of a stretch given how he stacks up against his contemporaries.
ADVERTISEMENT
Article continues below this ad