Keep or Trade – How Should the New England Patriots Proceed With Stephon Gilmore?
Published 06/15/2021, 8:32 AM EDT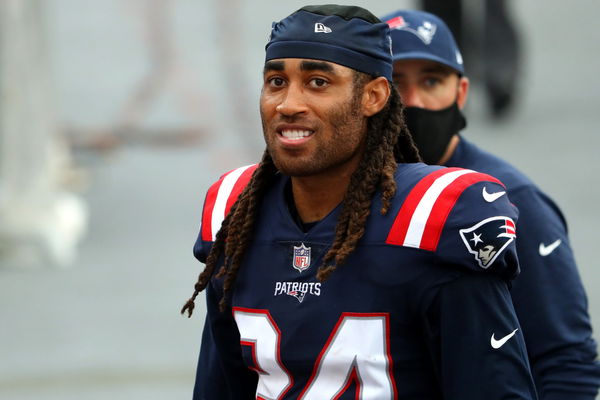 ---
---
There's trouble brewing in the New England Patriots camp. With mandatory minicamp kicking off from June 14, Patriots players new and old flocked to practice to gear up for the new season. But there was one notable absentee that grabbed plenty of eyeballs. Star cornerback Stephon Gilmore was nowhere to be seen. 
ADVERTISEMENT
Article continues below this ad
The two-time All-Pro has thrived under the tutelage of Head Coach Bill Belichick. In a system that prides itself for a defense-first approach, Stephon Gilmore has been a notable standout. 
Ever since making the switch from the Buffalo Bills in 2017, Gilmore has been a cornerstone of the Patriots defense. Earning two All-Pro honors, the cornerback even won the NFL Defensive Player of the Year award with New England in 2019.  
ADVERTISEMENT
Article continues below this ad
But now there seems to be trouble in paradise. Entering the last year of his contract, Gilmore reportedly seeks a long-term deal. But the Patriots seem to be holding out. 
Expected to earn $7 million in terms of his base salary, Gilmore's pay is far below the money a player of caliber at his position is expected to earn. 
With Gilmore now holding out, the Patriots have an important decision to make. Should they keep or trade Stephon Gilmore?
Stephon Gilmore an asset to have for any defense 
Despite being 30, Stephon Gilmore remains one of the best cornerbacks out there in the league. Despite the Patriots enduring a rare slump in 2020, the cornerback stood out once again being one of only three Patriots player to be voted to the Pro Bowl.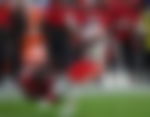 Gilmore achieved this despite missing five games last season due to COVID and a torn quad. While Gilmore's base salary for 2020 ranks him 24th among all cornerbacks in the league it's his $16.3 million cap hit that draws more eyeballs.
His cap hit is the highest among all cornerbacks in the league. And any team looking for a possible trade will be aware of that aspect. The Patriots still have other holes to plug as well. 
While Belichick's side carried out an extensive overhaul in free agency, there are still some positions on both sides of the field that need looking into. 
And using Stephon Gilmore as a trade chip could help address quite a lot of those. One position that the Patriots have enough depth in is at cornerback. 
ADVERTISEMENT
Article continues below this ad
With the likes of J.C. Jackson, Jonathan Jones and Jalen Mills in the mix, the Patriots aren't short of experience at the cornerback position. 
Turning towards the wrong side of 30 doesn't necessarily mean Gilmore is going to see a stark decline in form. But it can be assumed that his best years are likely now behind him. 
WATCH MORE – Which NFL Players are Associated With the Jordan Brand?
ADVERTISEMENT
Article continues below this ad
So if you ask us, the Pats should trade Gilmore and add depth to other positions which need more desperate attention. With the side unlikely to shell out the sort of contract Stephon Gilmore wants, the cornerback too can benefit from the trade by finally getting the payday he so thoroughly deserves.