Opinion: Should the New York Giants Pursue Deshaun Watson?
Published 03/14/2021, 7:05 PM EDT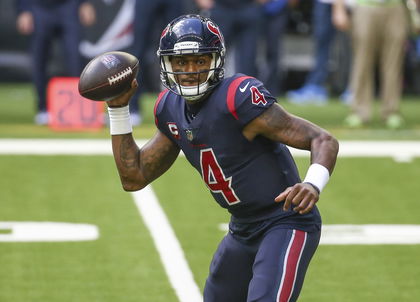 ---
---
According to reports, Deshaun Watson is done with the Houston Texans franchise. Following a disastrous 2020 season for the Texans where almost everything that could go wrong, went wrong, the QB is looking to move on greener pastures. 
ADVERTISEMENT
Article continues below this ad
 Plenty of NFL franchises have been circling Watson, and among them are a team from the Big Apple. The New York Jets led by new Head Coach Adam Saleh are one of the hot favorites to pick up Watson.
And they aren't linked to Watson just because they have the draft capital and salary cap to pull it off, but also because they have a quarterback who has failed to deliver. 
ADVERTISEMENT
Article continues below this ad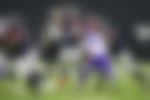 Jets QB Sam Darnold is the man in question as his future with the franchise remains uncertain to this day. But why aren't we hearing much of the same from the other franchise in the city? The New York Giants.
They too have a young QB who hasn't quite delivered. So does it make sense for the Giants to make a run after Deshaun Watson?   
Deshaun Watson can lift Giants' faltering offense
It's no doubt that Deshaun Watson is one of the top-5 QBs in the league. The QB had a phenomenal 2020 season with close to 5,000 passing yards despite his team not pulling in with the same sort of performances as him. 
Thus putting him in a fully-fit Giants offense would do wonders for the side ranking 31st in the league for total points scored, passing yards, and total yards covered overall.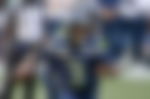 The Giants already have one of the league's most exciting running back in Saquon Barkley. Add to that the passing ability of Deshaun Watson and you have a dynamite duo in the NFC East. 
Someone mobile like Deshaun Watson obviously would find it easier to scramble away from pressure. Something the Giants would benefit from given that they had the second-worst O-line in the league for 2020 according to PFF.
But is the trade worth it?
As stated before, Watson is a top-5 QB in the NFL. And thus bringing him in would involve a massive trade deal. One where we're talking about multiple first-rounders, second-rounders, and possibly even Daniel Jones. 
The Texans have insisted that Watson is not up for a trade. But if the franchise does decide to part ways with Watson further down the line, it would almost surely involve bringing in a young QB to fill in for his absence. 
The Giants simply cannot afford that as they have too many other glaring issues that need to be fixed. They can plug these holes via the draft or free agency. Whatever option they choose, it should be their priority going forward. As even with the Texans we saw that one player is not enough to save a sinking ship.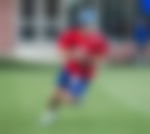 ADVERTISEMENT
Article continues below this ad
As for Daniel Jones, he did struggle in 2020. But a lot of it was down to key teammates missing games through injury or players simply not performing to the level expected of them. 
Thus giving up on the young QB who has played just two seasons in the league would seem like a knee-jerk reaction at best. The Giants could pursue Watson, but would it be worth the risk? We personally don't think so. 
But what do you think? Could Deshaun Watson alone transform the Giants into Super Bowl contenders once again?
ADVERTISEMENT
Article continues below this ad
ALSO WATCH: Tom Brady Has Throw Around With David Beckham