What Does the New York Jets Hiring of Robert Saleh Mean for Sam Darnold?
Published 01/15/2021, 12:20 PM EST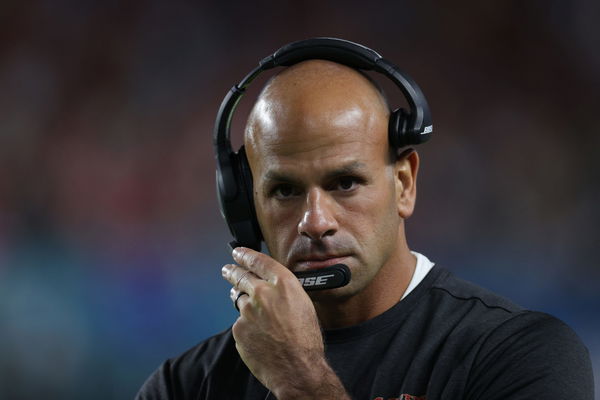 ---
---
The New York Jets' search for a new Head Coach ended on Thursday night with the hiring of San Francisco 49ers defensive coordinator Robert Saleh for the post.
ADVERTISEMENT
Article continues below this ad
Widely regarded as a defensive-genius, Saleh has played a key role in helping the 49ers establish one of the most efficient D-line's in the NFL.
Moving on to a new challenge with the Jets, Saleh has quite a lot of work cut out for him. The side is still fresh off their horrendous 2-14 season.
ADVERTISEMENT
Article continues below this ad
And it's not only in 2020 that the Jets have faltered, with 5 consecutive losing seasons, the Jets are currently undergoing their worst run in franchise history.
Turning things around will be no small task for Saleh. And one of the first things he'll be keen to sort out will be the questions surrounding his starting quarterback. 
Does Sam Darnold deserve one last chance with the New York Jets? 
Sam Darnold has shown glimpses of what he can do from the pocket. A menace on the ground and even more threatening in the air, Darnold is the prototype QB of the future.
But sadly, he's failed to utilize his abilities to the fullest. Former Head Coach Adam Gase's pass-heavy play calls often left him feeling clueless. And the quarterback never quite looked at home. 
He's also not gotten the support that he needs from the players around him to showcase his true potential. Something that the Jets could address with the cap space and bevvy of draft picks they have for 2021.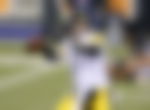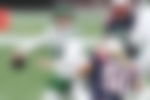 Injuries too have plagued his short spell in the NFL. He's encountered injuries in each of his 3 seasons in the league so far. Something that hasn't helped the quarterback really settle into his role.
Fortunately for Sam Darnold, none of these injuries should impact his long-term durability. But the question remains whether he can be a franchise QB for the Jets when fit and with sufficient talent surrounding him. 
The answer to this question might be lurking in Saleh's apparent attempt to nab someone from The Bay.
Saleh's bringing company to the Big Apple 
If rumors are anything to go by, then Robert Saleh might be attempting to lure another 49ers coaching staffer to New York. As according to ESPN's Adam Schefter, Saleh is looking to make 49ers passing game coordinator Mike LaFleur his side's new Offensive Coordinator. 
While LaFleur has never served as an Offensive Coordinator in the NFL before, he's done a pretty solid job in getting the most out of 49ers' QB Jimmy Garoppolo as the passing coordinator.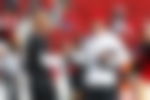 Like Darnold, Garoppolo was once a promising prospect. But it was under Head Coach Kyle Shanahan and LaFleur's passing game that he truly established himself as a starting QB with the 49ers. 
ADVERTISEMENT
Article continues below this ad
Seeing how LaFleur has managed to eke out commendable performances from backup 49ers QB Nick Mullens with Garoppolo out injured for a considerable amount of 2020, provides hope that maybe, just maybe, Saleh and LaFleur can revive Darnold's career at New York. 
Instead of replacing him, Saleh should prioritize in providing Darnold with the right tools in offense to make the big plays. But in the end, how the new Head Coach decides to go about the questions surrounding his starting QB, only time shall tell. 
ADVERTISEMENT
Article continues below this ad