What Does the Retirement of New Orleans Saints Legend Drew Brees Mean for Jameis Winston?
Published 03/15/2021, 9:41 AM EDT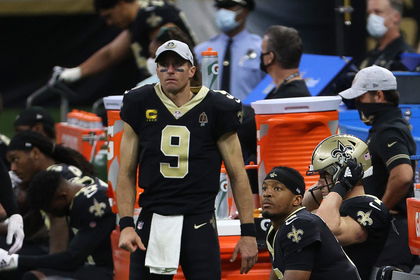 ---
---
15 years to the day since joining the New Orleans Saints, quarterback Drew Brees announced his decision to retire from the NFL. Now with his retirement comes the unavoidable question. Who will be the Saints' new QB1?
ADVERTISEMENT
Article continues below this ad
The answer to that question is likely to be closer to home than what many feel. The franchise already has two quarterbacks on its roster rearing to fill the void left by Drew Brees.
Quarterbacks Jameis Winston and Taysom Hill are both contenders for the starting role, and there's very little to distinguish between the two.
ADVERTISEMENT
Article continues below this ad
But going by recent developments, it seems the franchise has a clear favorite among the two. While Winston's contract is set to run out in 2 days, Hill's bagged himself a bumper 4-year contract extension worth $140 million.
However, that contract is subject to a lot of conditions, but we'll get to that in a bit. For now, let's shift our attention to what all of this means for Winston and his career in the NFL.
Drew Brees retirement opens up a world of possibilities
The retirement of Drew Brees came as no surprise. Many saw it coming as the QB clearly showed signs of age catching up over the course of the 2020 season.
Now many believe that Taysom Hill is set to take over following the news of the Saints handing him a massive contract extension. But not all is as it seems. The main reason to offer Hill a new contract was to lessen the salary-cap hit for this season.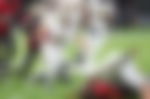 But the key factor to note in this deal is the voidable years added to Hill's contract. Although on paper, Hill has agreed to what seems like a deal that ties him down as the Saints starting QB for the next couple of seasons, that's not the case.
The extension years in his contract void at the end of the 2021 season. This effectively means that Hill would be a free agent following the end of the upcoming season if the Saints desire to let him go.
ALSO WATCH- Tom Brady Has Throw Around With David Beckham
This should come as welcome news to Jameis Winston, who is keen to take over from Drew Brees. But then again, if the Saints do decide to let go of Hill after 2021, they'll endure a cap hit of close to $8 million in 2022. That's a lot of change for a player you're willing to remove from the roster.
Therefore, this is another indication that the Saints might be looking at Hill as their starter. So what does this mean for the 2015 1st overall pick, Jameis Winston?
Does Jameis Winston have a future with the Saints?
While it's clear to see that the Saints are looking at Taysom Hill as QB1 going forward, there doesn't seem to be much conviction in their decision making.
Adding the voidable years to Hill's contract is an indication that the Saints aren't willing to bet all their money on the QB just yet. Winston who signed with the franchise last season primarily played the role of backup to Drew Brees.
Whether he'd be willing to do the same with Hill remains to be seen. This also depends on whether the Saints want him on their roster for next season.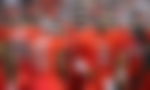 If the Saints do decide to let go of Winston, he'll surely be one of the most sought after QBs in free agency. After all, Winston was a starter for the Tampa Bay Buccaneers just over a season ago.
ADVERTISEMENT
Article continues below this ad
There's plenty of teams on the market for a new QB. The Chicago Bears are a franchise that comes to mind. The Texans too could take a gamble on him by signing him to a low base salary deal if the Deshaun Watson trade goes through.
The world will get to know soon whether Winston will remain in New Orleans for 2021. But if he doesn't there's no doubt that several teams would be chasing him either as a reserve or potentially even a starter.
ADVERTISEMENT
Article continues below this ad