What Does the Signing of Jacoby Brissett Mean for Tua Tagovailoa at Miami Dolphins?
Published 03/17/2021, 7:44 AM EDT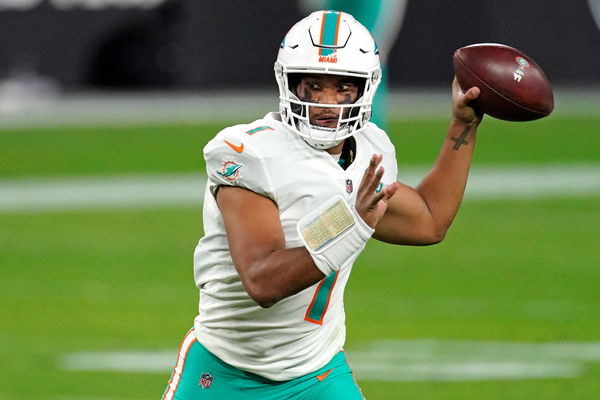 ---
---
With NFL franchises making free agency moves in full swing, the league is going through its annual reshuffle. And among the franchises who're looking to strengthen their roster are the Miami Dolphins.
ADVERTISEMENT
Article continues below this ad
The Dolphins who barely missed out on the Playoffs last season with a 10-6 record prospered with a unique formula. The franchise used a unique two-quarterback policy to great effect. The two quarterbacks being rookie Tua Tagovailoa and veteran Ryan Fitzpatrick.
While Tua started more games than Fitzpatrick, the veteran was often called upon to help his team out in crunch scenarios. But with the Washington Football Team snapping up Ryan Fitzpatrick as a free agent recently, the Dolphins were left with one half of the dynamic QB duo.
ADVERTISEMENT
Article continues below this ad
This prompted the franchise to snap up another veteran QB in Jacoby Brissett. But what does the signing of Brissett mean for Tua? Should we expect to see more of the same from last season, or might there be a new QB1?
Miami Dolphins keeping their options open
The Dolphins now have yet another veteran in Brissett. Drafted by the New England Patriots in the 3rd round of the 2016 Draft, Jacoby Brissett has experience of starting an NFL game.
The QB most recently played for the Indianapolis Colts and was their starter for the 2019 season. While the team around him faltered, Brissett racked up over 3,000 passing yards and 13 touchdowns.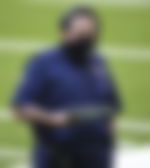 Tua, on the other hand, is going to enter just his second season in the league. The QB showed promise in 2020, but he's far from being a finished product.
Miami Dolphins Head Coach Brian Flores had a distinct thought process behind the rotational QB policy. Fitzpatrick stepped in when Tua faltered and played the role of a mentor whenever needed.
ADVERTISEMENT
Article continues below this ad
We can expect Brissett to take on a similar mentor role this coming season, but a return for the rotational QB policy is doubtful.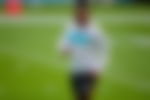 Flores has made it clear that Tua Tagovailoa is their starter for 2021. With a year's experience under his belt and new reinforcements to work with, one can expect the young QB to enjoy more sustained success in terms of nailing down the starting role.
ADVERTISEMENT
Article continues below this ad
But if things go wrong, the Dolphins will have a secondary option in Brissett. As things stand, the starting berth is Tua's to lose. And to hold on to it, the QB must up his game in 2021.