What Does the Trade Request of Deshaun Watson Mean for the Houston Texans?
Published 01/28/2021, 12:53 PM EST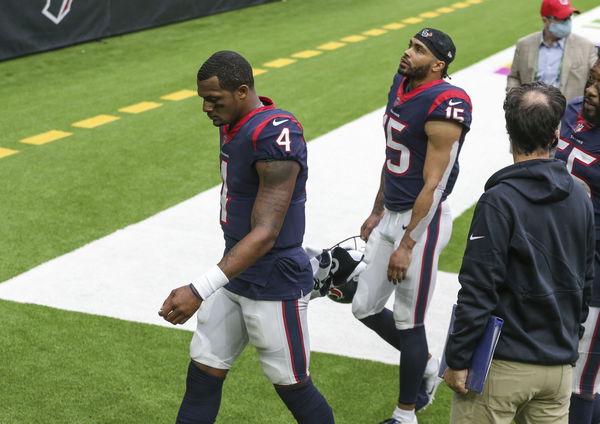 ---
---
It has finally happened. After weeks of speculation, Deshaun Watson has finally asked for a trade from the Houston Texans. The franchise that was plagued by the ill-decisions of former Head Coach and GM Bill O'Brien now finds itself deep in a hole with their franchise QB asking to be traded.
ADVERTISEMENT
Article continues below this ad
Falling to a 4-12 record, the franchise has transformed from Super Bowl dark horses to playoff outsiders. But in their horrible 2020 season, there was one shining light. 
Deshaun Watson was playing some of the best football of his career. The quarterback had a career-best season in terms of passing yards and touchdowns. Even with a sub-par supporting cast, Watson lit up the league with his extraordinary range of passing. 
ADVERTISEMENT
Article continues below this ad
But now with the QB handing in a trade, the future seems all doom and gloom for the Texans franchise.  
What now for the Houston Texans?
The trade request is a clear indication that Watson has lost faith in the franchise. Things got sour when the franchise did not consult the QB regarding the hiring of their new GM and Head Coach. Something that they had promised Watson before plunging into the market. 
The QB had recently signed a new contract which is set to kick in from 2022. One clause in the contract is a no-trade clause which enables Deshaun Watson to approve before being traded to any other franchise. 
This makes the trade an even harder nut to crack for the Texans franchise as essentially Watson controls where he ultimately wants to land up.
The Texans could, of course, refuse to entertain any bids for their quarterback. But that will likely result in Watson sitting out what could be the entirety of the season. He would also have to forego his entire salary for 2021 if he decides to do so.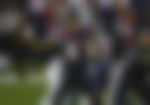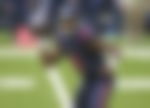 But as we've seen in the past, once players ask for a trade and don't get one, they happily sit out the season. This would prove to be detrimental for the Texans franchise who are looking to rebuild from scratch. 
A trade for Watson would come with a big package. Full of high draft picks and possibly some starting quarterbacks as well. New GM Nick Caserio now has a huge responsibility on his shoulders. 
ADVERTISEMENT
Article continues below this ad
Not only must he oversee the team's rebuild, but he will also have to do it without their starting QB. Letting go of Deshaun Watson would be the sensible thing to do. 
The team could very well draft in a new QB and build with the other high draft picks they acquire from the trade to build a base for the future.
The Texans are a side that have made some questionable trades in the past, but this one could end up being the NFL's youngest franchise's most important yet. 
ADVERTISEMENT
Article continues below this ad