Opinion: What's Led NFL Teams To Scamper to Draft Quarterbacks?
Published 04/12/2021, 11:56 AM EDT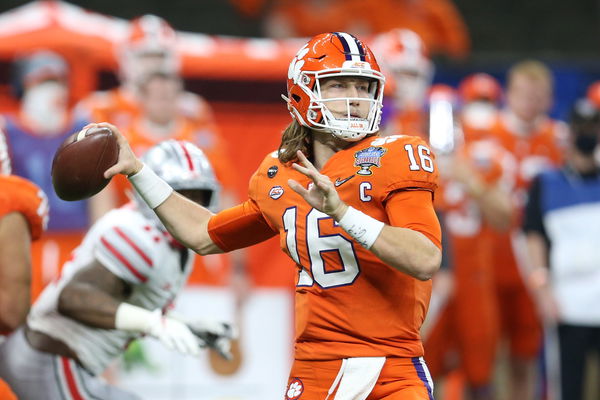 ---
---
The NFL is an ever-evolving league. The sport of football itself has gone through multiple changes over the years. Starting from the rules and regulations, team strategies, even the style of play has gone through multiple transformations.
ADVERTISEMENT
Article continues below this ad
One particular aspect about the game that's changed is NFL's franchises draft strategies. Over the past couple of years, the league has seen more and more quarterbacks being drafted in the first-round of the NFL Draft.
This was not always the case. Back in the 80s, 20 quarterbacks were chosen by franchises with their first-round picks. Compare that to last decade, and the number pales in comparison. 34 quarterbacks were drafted in the first-round of the draft by franchises through the 2010s.
ADVERTISEMENT
Article continues below this ad
In the upcoming NFL Draft, mocks predict at least five quarterbacks going in the first round. But what caused this leap? And why are NFL franchises rushing to draft more quarterbacks than earlier?
Everchanging sport pushing NFL teams to rethink
There are a bunch of reasons why franchises have opted to draft more QBs over the recent few years. And among them is how the game has evolved.
While the norm on offense was to run the ball more, that's been a drastic change in recent time. The NFL has increasingly become a more pass-heavy league.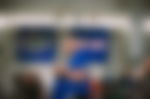 With each passing decade since the league was formed in the 1920s, it has become more pass-happy than the last. While the running game is still important, more teams now chose to pass the ball to create scoring opportunities.
Quarterback's too are getting better at their game. The pass completion percentage for the 2010s was 62.2 percent. A major jump from the 55.6 percent back in the 80s.
This in turn is also down to franchises opting for more wide receivers during plays. Nowadays, it's often to see three and at times even four wide receivers lining up to make a play.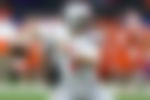 Another aspect which has caused more and more teams to draft new QBs is the cap space they save on rookie contracts. This allows teams to invest money elsewhere instead of shelling out massive contracts for more established QBs.
ADVERTISEMENT
Article continues below this ad
And this has clearly worked. Since 2011, every team that has made a Super Bowl has had a QB on a rookie contract. So clearly, NFL GMs have caught wind of this strategy.
With the 2021 NFL Draft class stacked with elite QBs such as Trevor Lawrence, Justin Fields, and Zach Wilson among others, expect this trend to continue in the years to come.
ADVERTISEMENT
Article continues below this ad