OPINION: What Must Tua Tagovailoa Do to Guide the Miami Dolphins Back to the Playoffs?
Published 05/21/2021, 4:30 PM EDT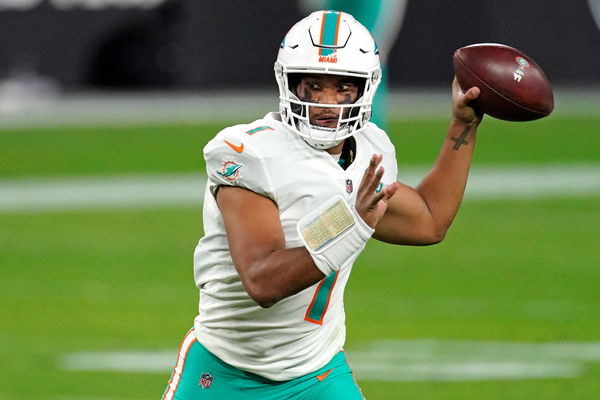 ---
---
For Miami Dolphins' Tua Tagovailoa, 2020 was a bit of a mixed bag. The quarterback from Alabama entered the season with a hip injury that had cut his final season in college short.
ADVERTISEMENT
Article continues below this ad
But despite the injury concerns, the Dolphins had enough confidence in the young star to draft him 5th overall. Finding a left-handed quarterback in the league is a rarity in itself, let alone a good one. 
ADVERTISEMENT
Article continues below this ad
But Tua showed that he might just turn out to be an exception. But the questions still lingers. With veteran QB Ryan Fitzpatrick no longer there to bail him out, Tua will have to dig deep in tight situations. 
The combination of the two quarterbacks helped the Dolphins register their first winning season since 2016. Still narrowly missing out on the Playoffs, what must Tua Tagovailoa do in 2021 to help his side back to the postseason?
Tua Tagovailoa has a lot riding on his shoulders 
The 2021 NFL season is Tua's time to shine. No longer a rookie, the QB will be the side's undisputed starter heading into Week 1. So what must the young QB do to ensure that his side makes the Playoffs? 
First off, Tua needs to make sure he remains fit throughout the course of the season. His durability has been questioned time and again in the past and remains a concern going forward.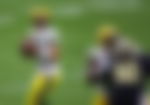 His horrific hip injury impacted his movement as well. Something that he's been working on this offseason. While he's not the most mobile of quarterbacks, he did score 9 rushing touchdowns in his college career. A feature of his game he'll be keen on reviving in the NFL.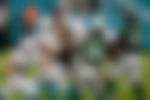 To get to the Playoffs, the Dolphins obviously need to win games. And Tua has to be the man to do that. In 2020, he was seen as a rookie QB. When under pressure, veteran QB Ryan Fitzpatrick would step in to bail him out. 
ADVERTISEMENT
Article continues below this ad
That sort of attitude won't evoke much confidence among his teammates. But with the path now clear for him, Tua needs to step up.
Apart from his physical attributes and skill set, the QB needs to tap into the intangibles to become the leader the Dolphins offense needs. 
ADVERTISEMENT
Article continues below this ad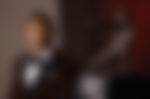 A year in the NFL will probably have helped the QB get a bit more comfortable with things in Miami. His confidence in a huddle, to the directness of his play, Tua will have to step up in every aspect to ensure that 2021 is the season they chase that elusive third Super Bowl title.