Who Is To Blame for the Spat Between Aaron Rodgers & The Green Bay Packers?
Published 06/12/2021, 11:44 AM EDT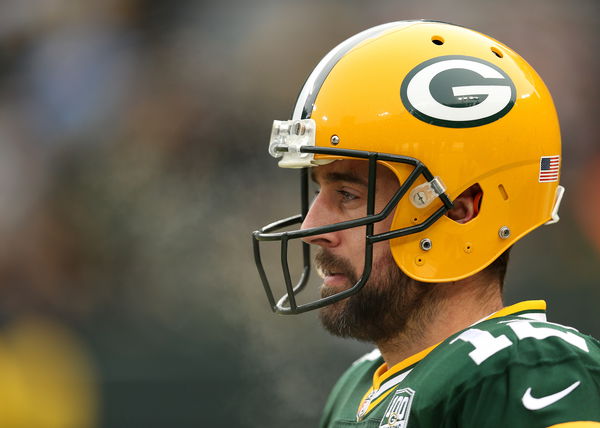 ---
---
There are few one-team players in the modern-day world of the NFL. But the story of Aaron Rodgers and the Green Bay Packers was supposed to be a contradiction to that belief.
ADVERTISEMENT
Article continues below this ad
A loyal servant to the franchise over the years, one expected Rodgers to bow out of Lambeau Field as a franchise legend upon retirement. But as things stand, that fairytale ending might be replaced by a cacophony of boos.
The quarterback is clearly not happy with life at Green Bay anymore. Skipping OTAs and mandatory minicamp, Rodgers' actions suggest that he is well and truly done with the franchise that drafted him back in 2005. 
ADVERTISEMENT
Article continues below this ad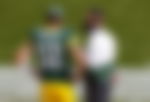 Whether or not Rodgers will look for a trade or just retire from the sport altogether remains to be seen. But as the days continue to pass, the idea of Aaron Rodgers never putting on a Packers uniform ever again only grow stronger.  
But how did it all get to this? And who really is to blame for this mess? 
Packers front office faces the brunt 
While the exact reason for Rodgers' disgruntlement remains unclear, one can take an educated guess and point a finger at the Packers front office. 
The whole mess was likely kickstarted back in Day 1 of the 2020 NFL Draft. Drafting quarterback Jordan Love with their first-round pick, the Packers made it clear that the wheels were in motion to phase Aaron Rodgers out of Green Bay. 
This surely did not sit well with the then two-time MVP. What's worse is that even as his status as the franchise QB, Rodgers was given no heads up about the move. 
The Packers front office made a decision and stuck to it, despite the team's apparent needs on offense. This likely fueled Rodgers to put on an MVP season. 
Throwing a wrench into the team's plans, the front office found itself in a bit of soup. Their ageing quarterback turned back the clock to defy all odds and expectations.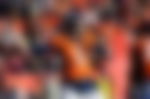 Now maintaining that Rodgers remains in their plans for the future, the situation may have gone beyond repair. And the front office certainly isn't painting a pretty picture for itself going by their CEO's recent comments. 
Referring to the late Ted Thompson's statement about Rodgers being a "complicated fella", Packers CEO Mark Murphy's comments show that the front office too isn't ready to bend over for the QB. 
Aaron Rodgers doesn't get to go spot-free
Aaron Rodgers has had his fair share of moments over the past season. Starting from his comments about his future following their loss to Tampa Bay Buccaneers in the NFC title game to not turning up for mandatory training camp, one can argue that Rodgers could've handled the situation better. 
While it is true that the QB was blindsided by his side's actions in the previous draft, if reports of him turning down a new contract are true, then it's difficult to understand what Aaron Rodgers really wants.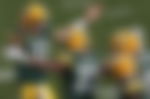 If it was long-term security, a new deal would probably have sorted that headache. And the thought process that Rodgers has been derived of a quality supporting cast isn't one we necessarily subscribe to.  
ADVERTISEMENT
Article continues below this ad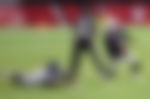 Rodgers is blessed to have one of the league's best wideouts in Davante Adams. In terms of pass protection as well, the Packers O-line has done its bit with the help of star left tackle David Bakhtiari. 
ADVERTISEMENT
Article continues below this ad
This is a story that has taken plenty of twists and turns and is likely to encounter many more in the days to come. But if it's ultimately a messy divorce that this is headed towards, one can know that both parties had gotten their hands dirty.