Opinion: Who Might be the 'Motherfu***R' Tom Brady Refers to in Recent Viral Video?
Published 06/22/2021, 8:05 AM EDT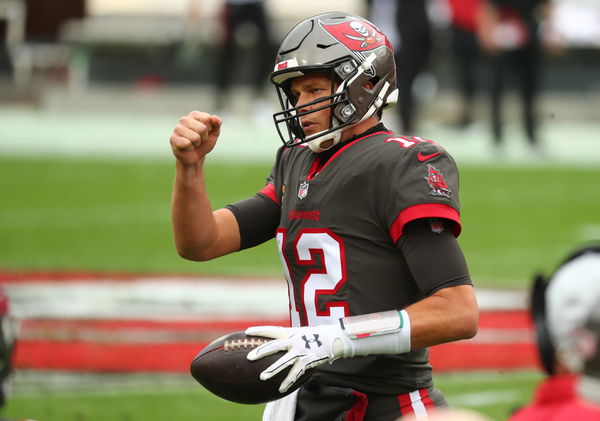 ---
---
Tom Brady is not one to shy away from headlines. The seven-time Super Bowl winner is a champion on the field and off it for his viral gags and social media influence.
ADVERTISEMENT
Article continues below this ad
And recently, he found himself making headway again thanks to a short clip from HBO's show The Shop: Uninterrupted. In a promo for the show's upcoming episode, Brady was seen talking about his brief foray into the world of free agency back in 2020.
ADVERTISEMENT
Article continues below this ad
"One of the teams, they weren't interested at the very end. I was thinking, you're sticking with that motherf–ker?"
Brady's comments took the internet by storm. While the clip cuts proceeds to cut away from Brady, one can't help but ask, who is this individual that Brady is talking about?
Count out the LA Chargers
Before the start of the 2020 NFL season, Tom Brady was one of the most sought after players in the free agency market. Leaving the New England Patriots after two decades meant that plenty of teams were interested in acquiring the legendary quarterback.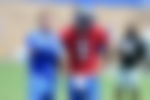 The tussle for the QB's signature ultimately boiled down to the Tampa Bay Buccaneers and the LA Chargers. While Brady ultimately signed with the Bucs, the Chargers were in it till the very last second.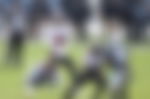 Thus going by his comments, it'd be safe to count them out. It can't be Chargers QB Justin Herbert either because he was ultimately drafted by the franchise after they failed to land Brady.
Tom Brady might have beef with the San Francisco 49ers
This leaves us with one team in mind — the San Francisco 49ers. The Niners were reportedly among the teams looking to sign Brady. But their interest soon fizzled out.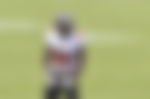 Sticking with Jimmy Garoppolo, the side believed they could mount another Super Bowl run like they did the previous season. But that plan ultimately backfired. With Jimmy G struggling with injuries in 2020, the 49ers ultimately drafted Trey Lance in 2021 to be their next QB1.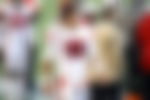 This isn't the first time Brady had an unsavory encounter with the franchise. Growing up as a Niners fan, Brady was heartbroken when the team passed the opportunity to sign him in the 2000 NFL Draft.
ADVERTISEMENT
Article continues below this ad
Brady though won't seem to mind it. With a chip on his shoulder, Tom Brady claimed his seventh Super Bowl ring with his new franchise, while the Niners are still experimenting with their QB strategy.
ADVERTISEMENT
Article continues below this ad
Thus in the end the GOAT got the last laugh.