Opinion: Who Might Be the Starting Quarterback for the New England Patriots in 2021?
Published 01/04/2021, 6:52 AM EST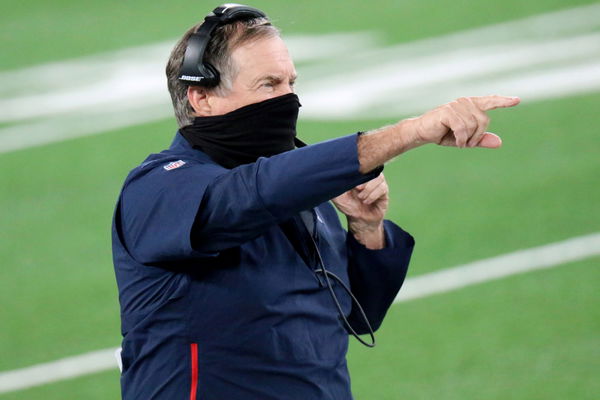 ---
---
A year has passed since Tom Brady left the New England Patriots. But the same question lingers on everyone's mind- who can truly replace Tom Brady? The Patriots thought they had the answer, but their search is ongoing.
ADVERTISEMENT
Article continues below this ad
After failing to make the playoffs for the first time since 2008, the New England Patriots offense has come under the scanner. Especially their quarterbacks. When the Patriots signed free agent Cam Newton to a 1-year contract, it always seemed like an odd fit. 
A year on and the 2015 NFL MVP has endured his worst season in the league, prompting many to believe that his time at New England might be up. Cam's exit would bring about the same dilemma coach Bill Belichick had to tackle before the start of the 2020 season.
ADVERTISEMENT
Article continues below this ad
Where do the Patriots go without Tom Brady?
An unlikely option courtesy of the Jets 
The New York Jets have been in shambles themselves this season. Going 2-14, the whole organization is looking at a massive rejig. According to some in Boston, the now-fired Jets head coach Adam Gase is in the running to land the job of QB coach at the Patriots.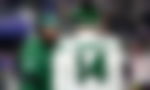 In the undercurrent of some of that news, is that Gase might lure current Jets starting QB Sam Darnold with him. Darnold's future in the league is at stake as well, with the Jets looking likely to draft Ohio's quarterback Justin Fields with their #2 overall pick in the 2021 Draft.
The duo has the experience of working together in the past. But the results they've produced have been erratic. Hence, it remains to be seen if Belichick would green-light a move for Darnold if Gase heads to Boston.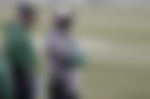 Could Stafford provide the experience the New England Patriots need?
Detroit Lions quarterback Matthew Stafford has been with the franchise for well over a decade now. But the Lions to look set to endure an overhaul. With a new head coach and general manager incoming, Stafford's future at Detroit is up in the air. 
Matthew Stafford is rolling out for a Week 17 Detroit Lions game with zero playoff implications and multiple injuries.

I have a hot Matthew Stafford take and you're going to hate it but….

He's a Hall of Fame quarterback and one of the toughest dudes ever to suit up.

— Will Brinson (@WillBrinson) January 3, 2021
Time and time again, Stafford has proved his ability as a solid starting quarterback. In his most recent performance against Minnesota, he passed for 293 yards and registered three touchdowns. 
But like so many times in the past, the Lions' defense was just not good enough to compliment Stafford's contribution. Could a veteran QB like Stafford excel under the defensive acumen that Belichick's side possess?  
A homecoming for Garoppolo
Traded to the San Francisco 49ers in 2017, Jimmy Garoppolo knows how to play the 'Patriots Way'. In fact, he did an admirable job filling in for Tom Brady whenever called upon.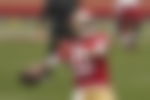 But his time at the Patriots was cut short due to constant injury niggles. Something which seems to reason behind a possible trade back to the team that drafted him.
Following a solid 2019 campaign which saw the 49ers make a run for the Super Bowl, 2020 has been one full of injuries for Garoppolo. With NFL insiders suggesting that the 49ers franchise would be willing to look for a trade, the Patriots will need to weigh out whether they want an injury prone QB who could fit in seamlessly.
Youngblood to revive an ailing dynasty
The Patriots could, of course, look at the 2021 draft prospects to solve their QB woes. And they just might have their answer in BYU's Zach Wilson. A dual-threat quarterback who has steadily been rising through the ranks, Wilson would be a worthy addition to the New England Patriots.  
The only 2 QBs likely to go ahead of Wilson are Clemson's Trevor Lawrence and Ohio's Justin Fields. With the Patriots getting the 15th pick in the draft, Belichick might be tempted to go for Wilson if 14 other teams ahead of them pass on the player.
Other honorable mentions for the New England Patriots to consider are Alabama's Mac Jones and North Dakota's Trey Lance.
The New England Patriots could pluck a feather from the Eagles
The QB situation at the Philadelphia Eagles is well documented. Starter Carson Wentz has endured a career-low season, prompting head coach Doug Pederson to start rookie Jalen Hurts. 
This though has not gone down well with Wentz who according to NFL insiders might be looking for a trade elsewhere. Wentz though comes with baggage in the form of a near $20 million cap hit every season for 4 years.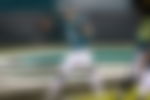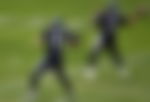 ADVERTISEMENT
Article continues below this ad
Belichick as GM has been known for cutting star players if they didn't meet his salary expectations. Whether he'd be willing to take on a struggling Carson Wentz for that sort of money remains to be seen. 
Several other names are floating around for the starting QB gig at New England. Indi QB Phillip Rivers, Cowboys back up Andy Dalton, and even Pats backup Jarrett Stidham remain in the mix.
ADVERTISEMENT
Article continues below this ad
Bill Belichick's decision making over the years has been near flawless. But this might just be the most important one is his time in New England.