OPINION: Why Were NFL Franchises Unwilling to Cough Up a First-Round Pick for Julio Jones?
Published 06/08/2021, 8:30 AM EDT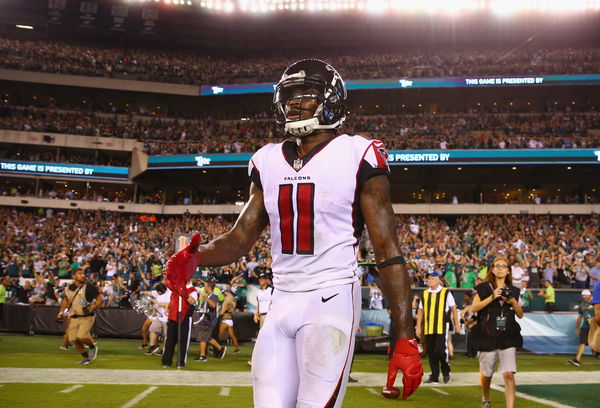 ---
---
Julio Jones finally got his way. The wide receiver, drafted back in 2011 by the Atlanta Falcons, has been a stalwart on offense over the years.
ADVERTISEMENT
Article continues below this ad
Fast, strong, and equipped with the safest pair of hands around, Jones quickly became one of the most feared wideouts in the league.
Be it registering over 1,800 receiving yards in a season or picking up over 300 yards in a single game, Jones has simply been unstoppable.
ADVERTISEMENT
Article continues below this ad
Thus when the 2-time All-Pro wanted out of Atlanta, the assumption was that the Falcons would get a bevy of draft picks in return. Or at least a first-rounder as per reports.
But instead, Jones ended up being traded to the Tennessee Titans for a 2022 second-round pick and a fourth-round pick in 2023. This left many fans scratching their heads.
Surely an athlete like Jones deserved more given some of the other trade deals we have seen over the course of this offseason. Case in point being the Matthew Stafford trade to the LA Rams.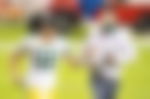 So why were teams hesitant on giving up a first-round pick for Jones? And why did the Falcons ultimately settle for what they did?
Multiple factors involved in Julio Jones trade deal
The Titans pulled off the trade by parting with two picks. One of which will be available in 2023. Reports suggested that the Falcons wanted a first-round pick in return for Julio.
But in the end, the best option was what the Titans had to offer. So why didn't more teams swoop in with a first-round pick for Julio Jones?
The answer to that is multifold. The first thought that came to everyone's mind was Jones' age. Now 32, the wide receiver is on the wrong side of 30.
And historically, that's past the prime of when a wide receiver peaks. Another concern is his ability to stay fit. Till 2019, Julio Jones was consistently putting up Pro Bowl numbers.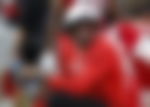 But 2020 saw the wideout miss 7 games due to a nagging hamstring injury. Even his salary for next season proved to be a stumbling block for teams with limited cap space.
ADVERTISEMENT
Article continues below this ad
Taking on Jones will see the Titans pay Jones a salary of $15.3 million for 2021. And along with that will come a $23 million cap hit. But perhaps the biggest reason for the Falcons failing to get a first-round pick for Julio was his publicly stated desire to leave the franchise.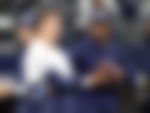 ADVERTISEMENT
Article continues below this ad
Teams knew that the relationship between the franchise and the player had gone beyond repair. And the Falcons were forced to budge.
Despite these concerns, there are reasons to believe Jones will excel at Tennessee. Some players are simply built different. And we believe Julio Jones belongs to that elk of superhuman athletes.