NFL Players Once Voted to Replace Giants Legend Eli Manning and Bills Sensation Josh Allen With Colin Kaepernick
Published 06/16/2022, 6:07 AM EDT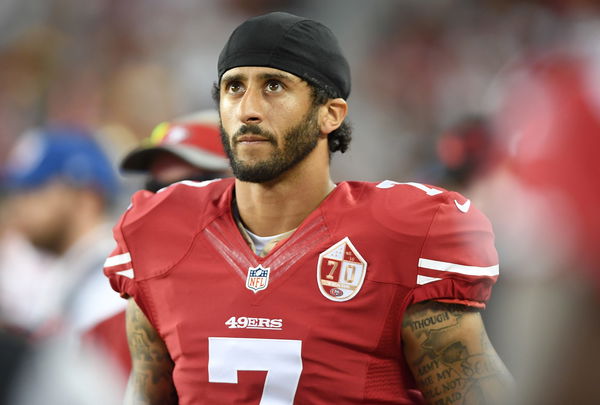 Colin Kaepernick has been out of the NFL since 2017, but everyone still remembers that he was a good quarterback. His peers still have immense respect for him. Back in 2019, the defensive players around the NFL voted for him to be a starting quarterback. Surprisingly, they had him over the likes of Eli Manning and a young Josh Allen.
The Athletic's NFL beat writers had a poll among defensive players in the league to ask various questions about the quarterbacks in the league. They received responses from 85 players from 25 different teams.
ADVERTISEMENT
Article continues below this ad
When asked about who they think Colin Kaepernick should replace at the quarterback position, the quarterback that got the most votes was Blake Bortles. Following him in the second place was Nathan Peterman. The defensive players around the league also voted for Eli Manning, Josh Allen, Jameis Winston, Andy Dalton, and Josh Rosen.
As of now, in 2022, everyone will be shocked to see the names of Eli Manning and Josh Allen on the list. Manning is among the best quarterbacks the league has ever seen. On the other hand, Josh Allen himself is moving in that trajectory.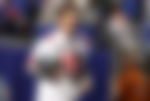 Eli Manning is a two-time Super Bowl winner. His resume speaks for himself. However, at that time, the New York Giants QB was at the dusk of his career. As a result, Kaepernick might have been a better option than him for the team.
Why did the players vote for Colin Kaepernick over Josh Allen?
The defensive players around the league in 2019 voted for Kaepernick over Josh Allen. This was because the Bills quarterback didn't have a good rookie season. He faced a lot of criticism from multiple people because of his poor performances throughout his rookie year.
ADVERTISEMENT
Article continues below this ad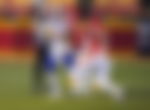 Allen had a passer rating of 67.9 with 2,074 yards, 10 touchdowns, and 12 interceptions in 12 games in his rookie season in 2018. This was a poor record, considering he was seen as the franchise quarterback of the Buffalo Bills.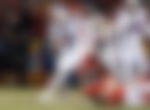 Since then Josh Allen has improved massively. He is now arguably a top-5 quarterback in the league. His performance in the playoffs last year was exceptional. Nobody has any doubts about him now, and he is an MVP candidate every single season.
ADVERTISEMENT
Article continues below this ad
Watch This Story: "There Were Like A 1000 girls there": Gisele Bundchen Remembers Tough Initial Days Before She Married Tom Brady