NFL Players React to Dak Prescott Signing New Deal with Dallas Cowboys
Published 03/10/2021, 4:33 AM EST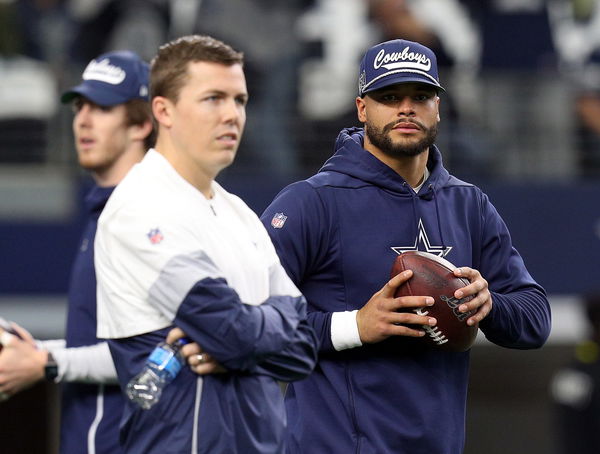 ---
---
Dak Prescott now has his future in place. He signed a massive contract with the Dallas Cowboys, that pays him a lot of money. On the current deal, Prescott is projected to make $75 million.
ADVERTISEMENT
Article continues below this ad
However, many fans are split about the contract. Some feel as though Dak hasn't merited this deal with the kind of playoff performances he recorded. Whereas other fans were happy for him. Several NFL players sent their well wishes too.
Many NFL players, including a few of Dak Prescott's teammates, took to Twitter to congratulate the quarterback. They all seemed genuinely happy for Prescott, who will be paid handsomely for the next few years.
ADVERTISEMENT
Article continues below this ad
From players like Dez Bryant, Alvin Kamara, to Dwayne Haskins, everyone was very happy to see him earn the massive contract and stay with the Dallas Cowboys.
Yo!!!!! @dak!!! Congratulations brotha well deserved… shit I feel like I got paid!!!

— Dez Bryant (@DezBryant) March 8, 2021
There was speculation earlier on whether Dak would re-sign with the Cowboys. The past few seasons have not been very successful for the star quarterback.
Furthermore, the Cowboys would be facing severe financial constraints if they did sign Prescott to a big deal, which they did. Now the future planning for the team gets increasingly complicated going forward.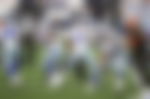 Dak Prescott gets his money
The Cowboys sure understood the value of Dak Prescott this past season. The Cowboys had a modest start to the season, with Prescott at the helm running the offense.
However, their season turned around completely when Dak suffered a campaign-ending injury. The Cowboys then went on a floundering run, from which they almost recovered, but ultimately missed the Playoffs after a final day loss to the Giants.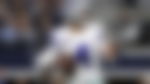 For Dak Prescott, he is the ultimate winner of this. He will earn the maximum amount of money from this deal going forward.
ADVERTISEMENT
Article continues below this ad
Furthermore, he had all the leverage going into negotiations as it is. The Cowboys' earlier hesitance in prior years to sign him to an extension has cost them a lot of money but secured an elite quarterback for the franchise.
Can Dak Prescott lead the Cowboys to a Super Bowl in the near future? He is elated to be back with the team. For Prescott, his drive will come from wanting to prove to the rest of the NFL that he deserves this contract.
But, as time goes on, the Cowboys will hope that the money paid to Prescott is just a mere drop in the pond compared to the success he can bring to the franchise.
ADVERTISEMENT
Article continues below this ad