NFL Reporter Gives Key Patrick Mahomes Update Ahead of the AFC Championship Game
Published 01/20/2021, 1:48 PM EST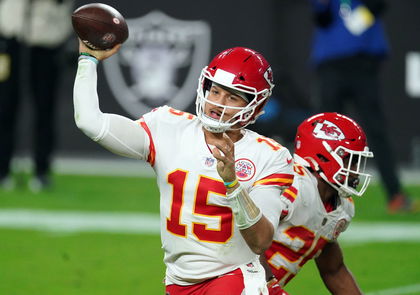 ---
---
Patrick Mahomes and the Kansas City Chiefs have a chance to return to the Super Bowl this Sunday. They face the Buffalo Bills in the AFC championship game, and if they can defeat them, they return to the Super Bowl to face the winner of the NFC championship game. However, the status of Patrick Mahomes could be at risk after a scary injury on Sunday night.
ADVERTISEMENT
Article continues below this ad
NFL Analyst Ian Rapoport gave an update on Patrick Mahomes' status for the game. He revealed that there is optimism surrounding Patrick Mahomes and his return to the team.
However, he did note that the NFL's concussion protocol is pretty rigid, and Mahomes has a ways to go before getting cleared.
ADVERTISEMENT
Article continues below this ad
He said, "Patrick Mahomes remains in the NFL's concussion protocol after leaving Sunday's game early. There is some optimism both from the team and some people I've spoken with that Mahomes will be able to play on Sunday.
"Because it is the concussion protocol, there are so many different steps that he must clear." 
Rapoport revealed that Mahomes' status is up in the air. However, his initial testing has yielded positive results. "No one knows for sure whether or not he's going to be out there.
"So let's take a look at where we are right now. The test for Mahomes yesterday was essentially an accelerated heart rate, do some athletic activity and see if had any symptoms." 
Patrick Mahomes in a race to be fit
Rapoport further noted that Mahomes is expected to practice with the team. If that goes well, he will be ready to play the game against the Buffalo Bills. He believes that Mahomes' practice performance will determine how far along he is in his recovery to get fit.
"Sounded like it went well enough to where there is some optimism that he will be able to practice today. That is the hope that he will be able to get out there and practice today. That puts him more than on track to be cleared by Sunday." 
Rapoport clarified the reason for the rigorous testing is because of the NFL's precaution and policy construction. One does not necessarily need to accrue a head injury in order to be a concussion threat. And that is why Patrick Mahomes is still being closely monitored before he is declared fit for the game.
ADVERTISEMENT
Article continues below this ad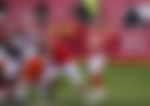 "There is an interesting question of 'It didn't seem like he got hit on the head. Why is this a concussion?' From what I understand, the concussion protocol includes injuries that do not necessarily have to be on the head.
"There can be other things that can be included in the NFL's concussion protocol besides just being hit on the head, that is where Patrick Mahomes is."
ADVERTISEMENT
Article continues below this ad
Will Patrick Mahomes be declared fit before the game? The Chiefs are heavily reliant on Mahomes, who is one of the best players in the NFL. Without him, the Bills will feel confident about their chances against the Chiefs.