7 Amazing Super Bowl Records Held by Tom Brady
Published 01/28/2021, 7:35 AM EST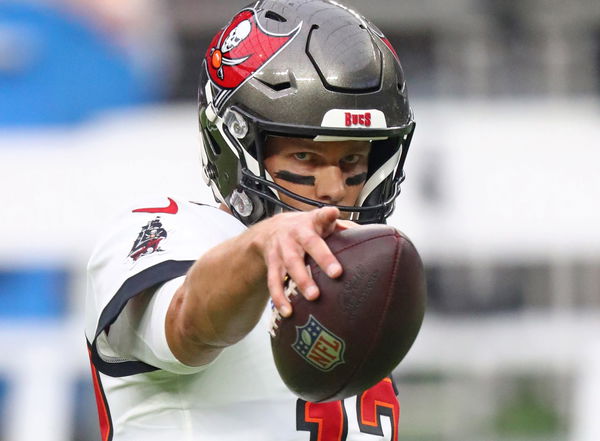 ---
---
Tom Brady is the winningest player in NFL history. His feats and records are unmatched and some of them are so crazy that they truly make you double-check whether you read them right.
ADVERTISEMENT
Article continues below this ad
There are certain avenues where the quarterback literally has more records than most franchises in the league. And while his regular-season records are something to behold, it's his feats on the grandest stage of them all that really makes one realize the true greatness of the legendary quarterback.
Here we take a look at 7 amazing records held by Tom Brady.
ADVERTISEMENT
Article continues below this ad
Tom Brady is set to play in his 10th Super Bowl game
When Tom Brady takes his first snap in the Super Bowl versus the Kansas City Chiefs on February 7, he'll become the first man in history to play in 10 Super Bowl games.
The next two quarterbacks in the list combined don't have as many Super Bowl appearances as the GOAT (John Elway 5 & Joe Montana 4).
Brady has the most Super Bowl wins
Brady has played nine Super Bowls so far, and he's won six of them. This incredible record puts him level with the New England Patriots and the Pittsburgh Steelers for most Super Bowl wins.
What's interesting to note is that those two teams are the winningest franchises in NFL history in terms of Super Bowl wins.
Oldest Quarterback to win the Super Bowl
Tom Brady is currently the oldest player to ever win a Super Bowl. His last Super Bowl success came in 2019 when he was 41. If he manages to win against the Chiefs, he'll end up breaking his own record.
Record leader for Super Bowl passes
Tom Brady has completed 256 passes over the course of nine Super Bowls that he's taken part in. To put that number into perspective, the Buccaneers franchise has 264 completions in their postseason history.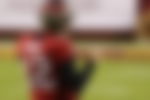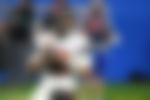 Most Super Bowl passing yards held by Tom Brady
Tom Brady is the current holder for most Super Bowl passing yards with 2,838. That's more than twice than Kurt Warner who comes second with 1,156 passing yards.
The leader in most Super Bowl touchdowns
Along with the most passing yards title, Brady also holds the current NFL-record for most touchdown passes in Super Bowl history. His 18 touchdowns passes over the course of nine games puts him ahead of Joe Montana with eleven.
ADVERTISEMENT
Article continues below this ad
Oldest player to be named Super Bowl MVP
Being around for over two decades now, the GOAT is also the record holder for the oldest player to be named a Super Bowl MVP. Tom Brady achieved the feat aged 39. He got the record after leading the New England Patriots to a sensational comeback against the Atlanta Falcons back in Super Bowl LI.
With a lot of more records yet to break, Brady looks to be in no mood of stopping just yet. Do you believe the legendary quarterback will land his 7th Super Bowl ring versus the Kansas City Chiefs?
ADVERTISEMENT
Article continues below this ad