"Aaron Rodgers is Better Than That"- NFL Hall of Famer Expects More From Packers Veteran
Published 01/28/2021, 4:51 PM EST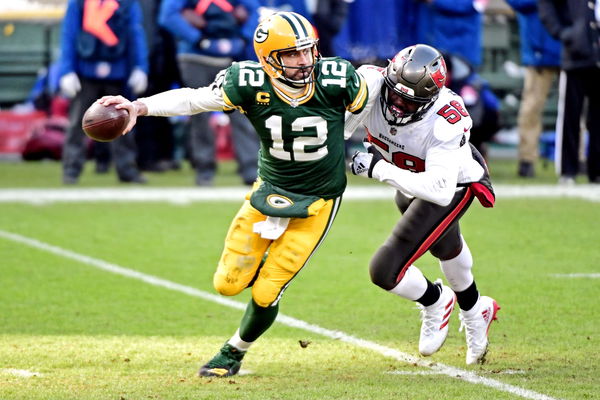 The 2020 NFL season ended on a bitter note for Aaron Rodgers and the Green Bay Packers last weekend. The NFC North champions were dealt a 26-31 loss at the hands of the Tom Brady-led Tampa Bay Buccaneers.
This was their second consecutive loss at this stage. Both coming under the tutelage of HC Matt LaFleur.
Aaron Rodgers failed to make the most of the 3 turnovers won by the Packers' defense as Tom Brady threw 3 interceptions in the second half alone.
ADVERTISEMENT
Article continues below this ad
Coach LaFleur's controversial 4th down call just before half time was also probably a turning point in the game. But in their hour of need, Rodgers could not be found. Here's what a certain NFL Hall of Famer said on the same.
Shannon Sharpe has some honest feedback for Aaron Rodgers
Skip Bayless and Shannon Sharpe were at it again today as they re-analyzed Sunday's Packers vs Buccaneers game at Lambeau Field. The former, who is an outspoken Aaron Rodgers supporter, had some interesting words directed towards the 37-year-old veteran.
He said, "I'm more disappointed in this game because he had all the pieces to get the job done and he didn't get it done. He had 3 opportunities, they (Packers defense) gave you 3 turnovers, and you cashed for 6 points, that's not good enough for Aaron Rodgers. Aaron Rodgers is better than that.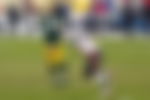 ADVERTISEMENT
Article continues below this ad
"Of all the Championship games that he's lost, Skip, I'm most disappointed in this one…I'm disappointed in Aaron because I know he can play better than this," Sharpe said on the podcast.
Despite his nervy post-game interview after the NFC Championship loss, Rodgers is expected to return for the Packers in 2021.
He remains one of the leading contenders for this year's MVP award. But coach LaFleur and Co. will need to go back to the drawing board in the coming weeks.
ADVERTISEMENT
Article continues below this ad
Can the Packers return to the NFC finale next season? Tell us your thoughts in the comments section below.