'Aaron Rodgers is Done at Green Bay'- NFL Analyst Feels QB Has Played His Last Snap for Packers Franchise
Published 01/26/2021, 12:58 PM EST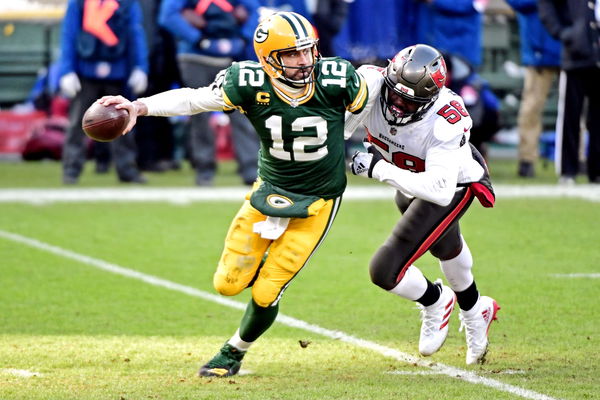 ---
---
The future of Aaron Rodgers is up in the air. The quarterback sounded alarm bells across the NFL when he admitted the same during an interview following his drubbing at the hands of Tom Brady and the Tampa Bay Buccaneers.
ADVERTISEMENT
Article continues below this ad
While some believe that Rodgers might end up staying with the Packers for 2021, his recent comments suggest otherwise. Almost every franchise in the NFL would benefit from having Aaron Rodgers on their roster.
And one NFL analyst believes that Rodgers' time with the Green Bay Packers might actually be up.
ADVERTISEMENT
Article continues below this ad
Aaron Rodgers holds all the cards
NFL analyst Michael Wilbon, during a segment of Get Up, said that he believes that the chances of Rodgers moving on to greener pastures are not low.
"I think it's probable, not impossible. How miserable does Aaron Rodgers want to make the executive staff in Green Bay? It's not impossible or nearly impossible at all," said Wilbon.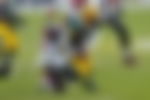 Referring to the Packers' move of trading quarterback Jordan Love in the 2020 Draft, Wilbon believes Rodgers now holds the upper hand in terms of deciding his future.
"Aaron Rodgers holds way more leverage to me… You can threaten to retire. You can just say, 'You know what, you picked this player in the draft instead of making other moves. That's your prerogative. And now I want out'."
Things may cool down over time
Wilbon. however, admitted that players often make such comments in the heat of the moment. And Rodgers might just have said what he said after being dejected in the wake of yet another Championship Round defeat.
"I don't want to overreact to what happens in the minutes after a game. I've been in enough locker rooms in my life to know that things simmer down. People change their minds. They get less angry," he said.
ADVERTISEMENT
Article continues below this ad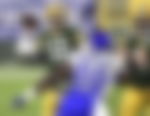 But when it came to Rodgers' post-match interview, Wilbon believes he felt a hint of this not dying down.
"But I gotta say when I was watching the postgame, and listening to Aaron Rodgers talk about mysteries. My reaction was that Aaron Rodgers is done in Green Bay… I'd go as high as 70% chance that we've seen Aaron Rodgers' last snap in Green Bay," he added.
ADVERTISEMENT
Article continues below this ad
With a whole world of possibilities that lie ahead, do you feel Rodgers will stick around with the Green Bay Packers for 2021?