Aaron Rodgers Recalls Special NBA 2k Feature After Hearing MVP Chants
Published 01/17/2021, 2:03 PM EST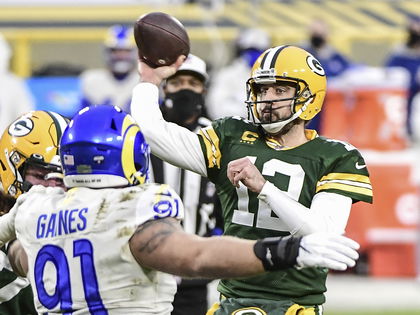 ---
---
With fans being allowed back in a limited capacity at the Lambeau Field, Aaron Rodgers and the Green Bay Packers rejoiced after their Divisional Round win over the LA Rams. 
ADVERTISEMENT
Article continues below this ad
The Packers allowed 6,500 season ticket holders to attend the tie. Fans were allowed back after most games earlier in the season were played at the stadium with little to no spectators because of COVID-19 concerns.
MVP chants bring back good old memories for Aaron Rodgers
ADVERTISEMENT
Article continues below this ad
During the game, Packers fans chanted MVP. A chant directed to their star QB Aaron Rodgers. "There was a time I played NBA 2K in the offseason.
"What happens a lot of times is late in the games if you're the stud player and you kind of hadn't had a good game and just got to the free-throw line, they'd chant MVP," said Rodgers while talking to the media after the game. 
"So I used to tease my buddy Papa. I'd be feeding like Drew Gooden or Mark Eaton. Or you know some random obscure 80s, 90s or even 70s basketball player. And then tried to get them to score 40 or 50 in the game.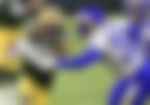 "Then always just kind of late in the fourth, they got a foul. You just kind of hear that MVP chant. So it was just something special in those moments," recalled Rodgers.
Aaron Rodgers went on to say that the Packers chanting MVP as well made him realize how it felt playing the game.
"Tonight I was just feeling what that felt like. Just how sweet and special that chant is. I've heard it a few times over the years, but every time it's really special," he said.
Special feeling to have fans back
Rodgers described the feeling of playing in front of a crowd as something special. Something he'd missed over the course of the season.
"Talk about just pure joy running out of that tunnel. You know we've had a few 100, for a couple of games, but it felt like 50,000 (tonight). It was such a special moment," said the QB.
Rodgers said that as much as the fans missed watching their superstars in action, the players too have missed having a crowd to cheer them on.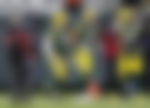 "I forgot how much you truly, truly miss having a crowd there… It's hard to put into words how special that feeling is. But you can feel it, you can feel the energy in the stadium," he said.
ADVERTISEMENT
Article continues below this ad
"It's just different, it's different playing in front of a crowd. It's just a little more special and sweeter."
The Packers will get to play one more game at Lambeau Field this season. Being the top seed, they'll host the NFC Conference tie. Whether it'll be Tom Brady or Drew Brees he faces, the world will get to know very soon. 
ADVERTISEMENT
Article continues below this ad